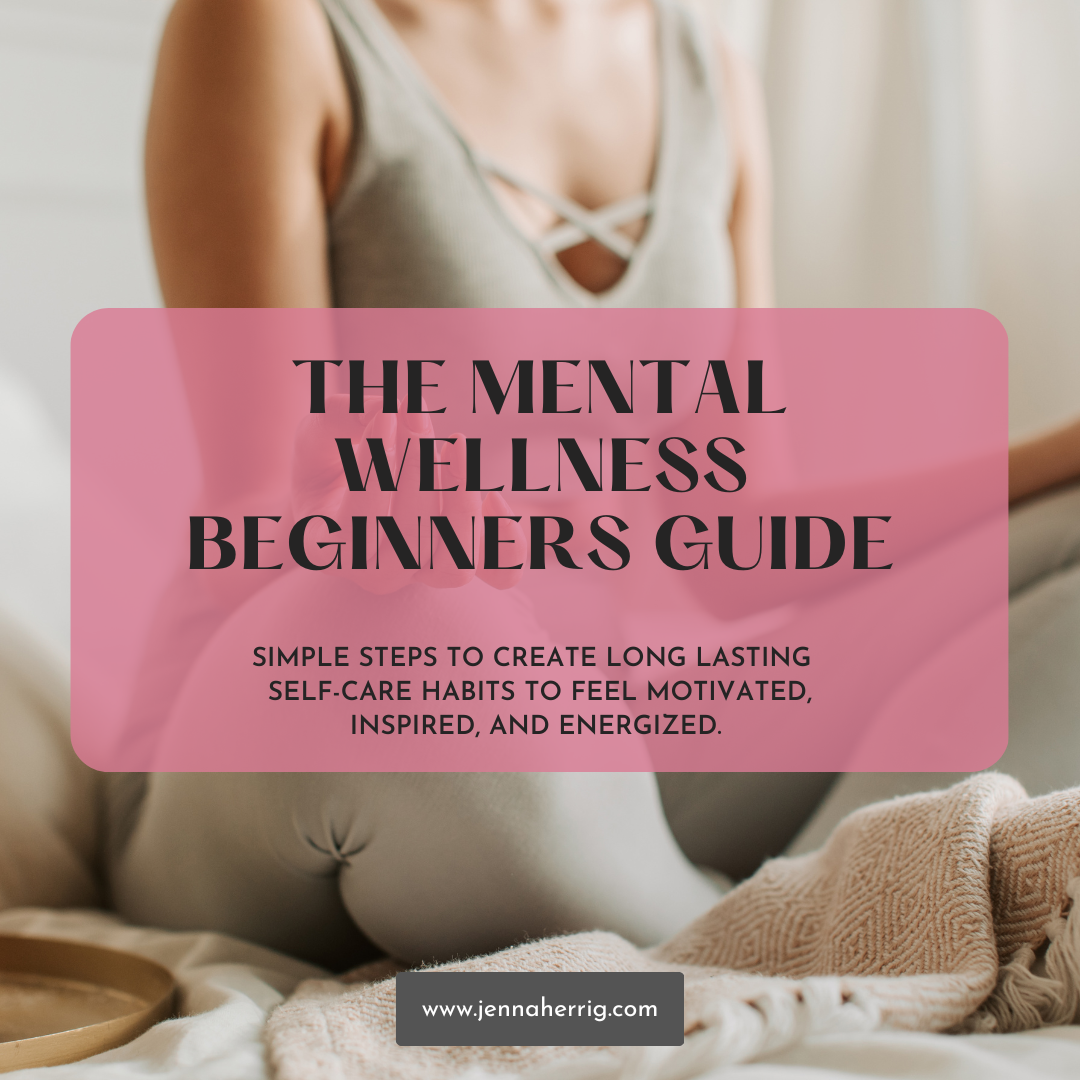 Your Very own 'Mental Wellness Beginners Guide'
If you have been feeling discouraged, or you are always placing yourself last, you need a mental wellness game changer!
Use these simple steps to create long lasting self-care habits to feel motivated, inspired, and energized.
Comes with 5 journaling prompts
and
self-care tips to get you started!