04/17/2020 09:00 AM Central
Jenna Herrig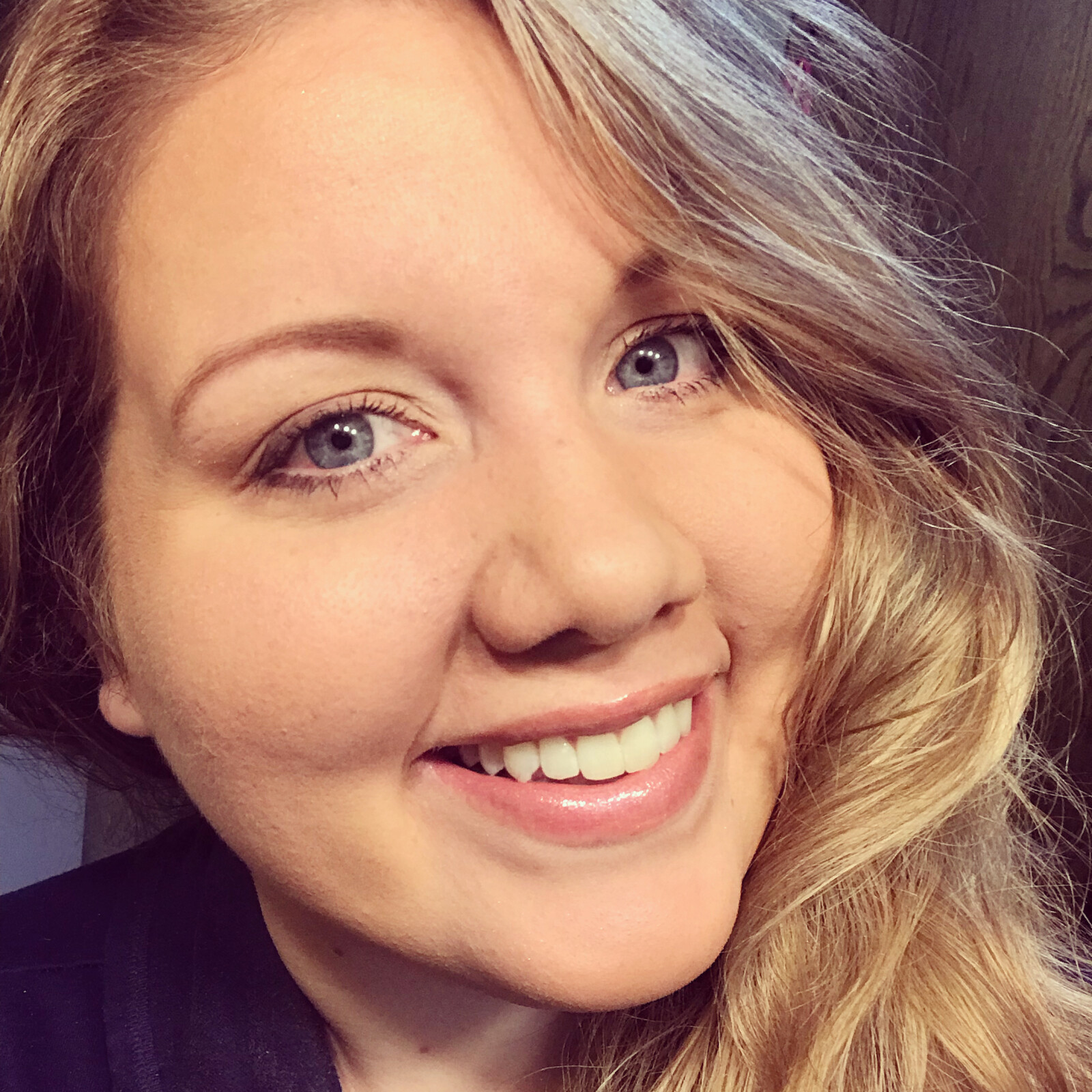 Having a skincare routine is more important than I think we realize. Your skin is like a beautiful canvas that deserves the right ingredients and products to take care of it in a natural way. My journey to finding the right skin care routine for my skin type took awhile – but was so worth it.
In my early 20s I was prescribed a medication from my doctor to help through the stress of college. Without realizing why it was happening, my face broke out in a horrible, uncomfortable rash. I assumed it was from stress of classes, finals and student teaching. Turns out, it was from the prescription medication. I remember flipping the bottle over and seeing the list of side effects. Rash was right there on the list! As a 20+ something in college, I was so embarrassed for others to see the rash on my face.
I stopped taking the medication and prayed the rash would just naturally heal on its own. In hopes to cover up the rash I layered on the makeup as best as I could. It left me feeling like I had painted on my face though. I didn't feel like myself.
The rash eventually healed, but it left me with a lot of scars. Once again I was covering my face with thick makeup to cover the scars. Four or five years later I found a product that actually eliminated the scarring on my face. I discovered a skincare line and an essential oil that is now a part of my everyday routine.
Through Young Living I learned about essential oils that are moisturizing for the skin and about the different skin care types. I have what is called Combination skin; this means I have a mix of dry and oily skin. If you are interested in learning more about your skin type you can find that
HERE
.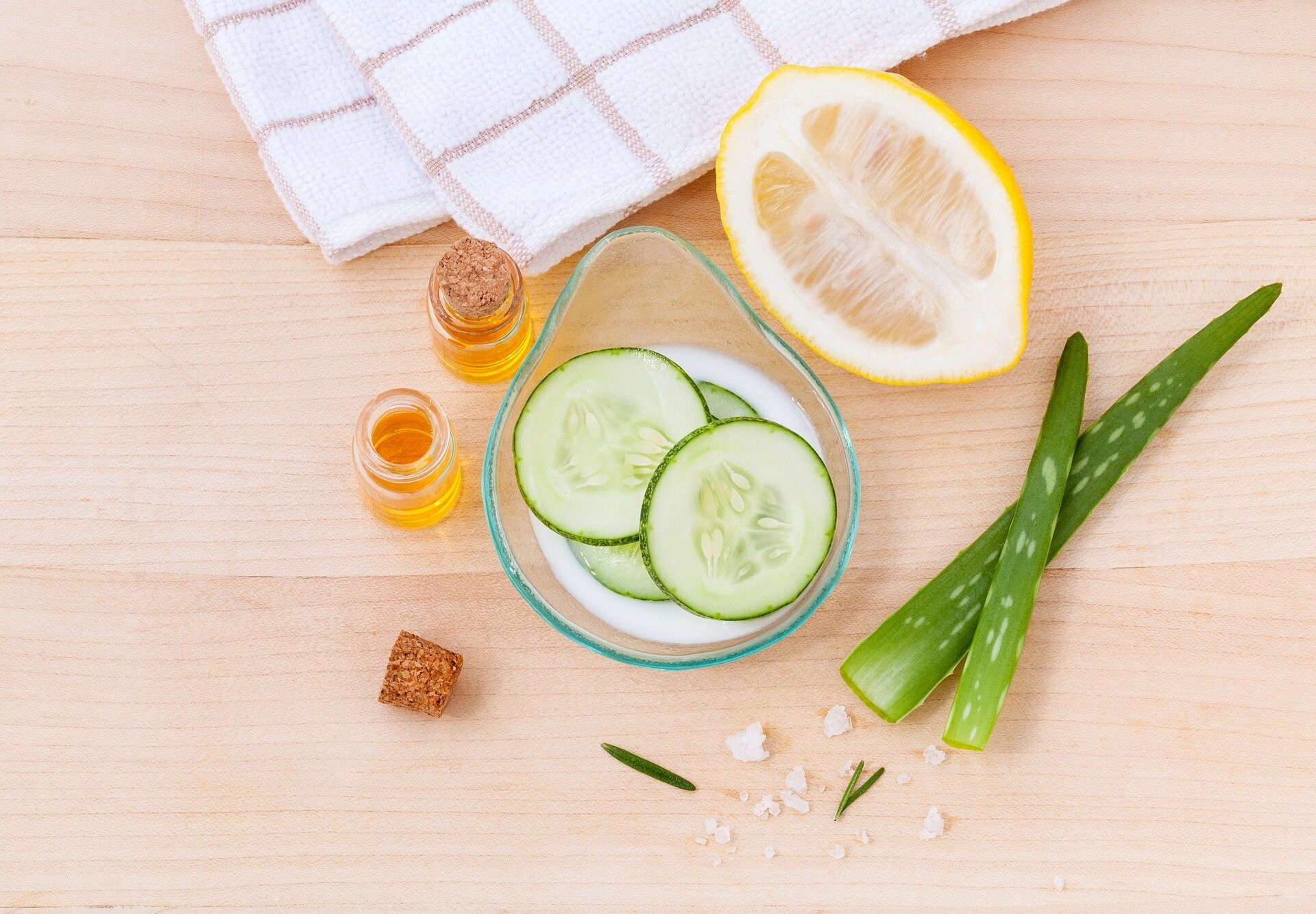 With combination skin, it is really important to keep your skin clean and hydrated. My morning and evening routine is just slightly different from each other. I start my morning using a Charcoal Bar of Soap. The Charcoal soap is awesome for combination skin because it pulls out dirt and impurities without stripping the skin's natural moisture barrier. This helps maintain a clear, healthy-looking complexion. I follow the charcoal soap with the ART Toner and the ART Light Moisturizer.

The ART Toner smells really good and does not dry out my skin like other harsh, harmful toners from the store brands I use to use. Our Toner combines Peppermint, Frankincense, Lavender, Melissa, Royal Hawaiian Sandalwood, and Lemon essential oils. Beauty in a bottle, ladies!! These essential oils along with the other natural ingredients help to balance out your skin's pH, it'll also help make your pores appear smaller and create the appearance of toned skin. What woman wouldn't love that?
The ART Light Moisturizer is silky-smooth. This moisturizer works well with your skin to retain and maintain proper hydration. When your cells are hydrated they can better replace themselves, which keeps us looking younger!
In the evening I use the ART Cleanser. The ART Cleanser combines Frankincense, Royal Hawaiian Sandalwood, Lemon, Melissa, and Lavender essential oils for a soothing, cooling, relaxing combination on your skin. It seriously feels fabulous! It removes dirt, oil, makeup and impurities, and supports the skin's natural pH. I follow the ART Cleanser with the ART Toner and Light Moisturizer.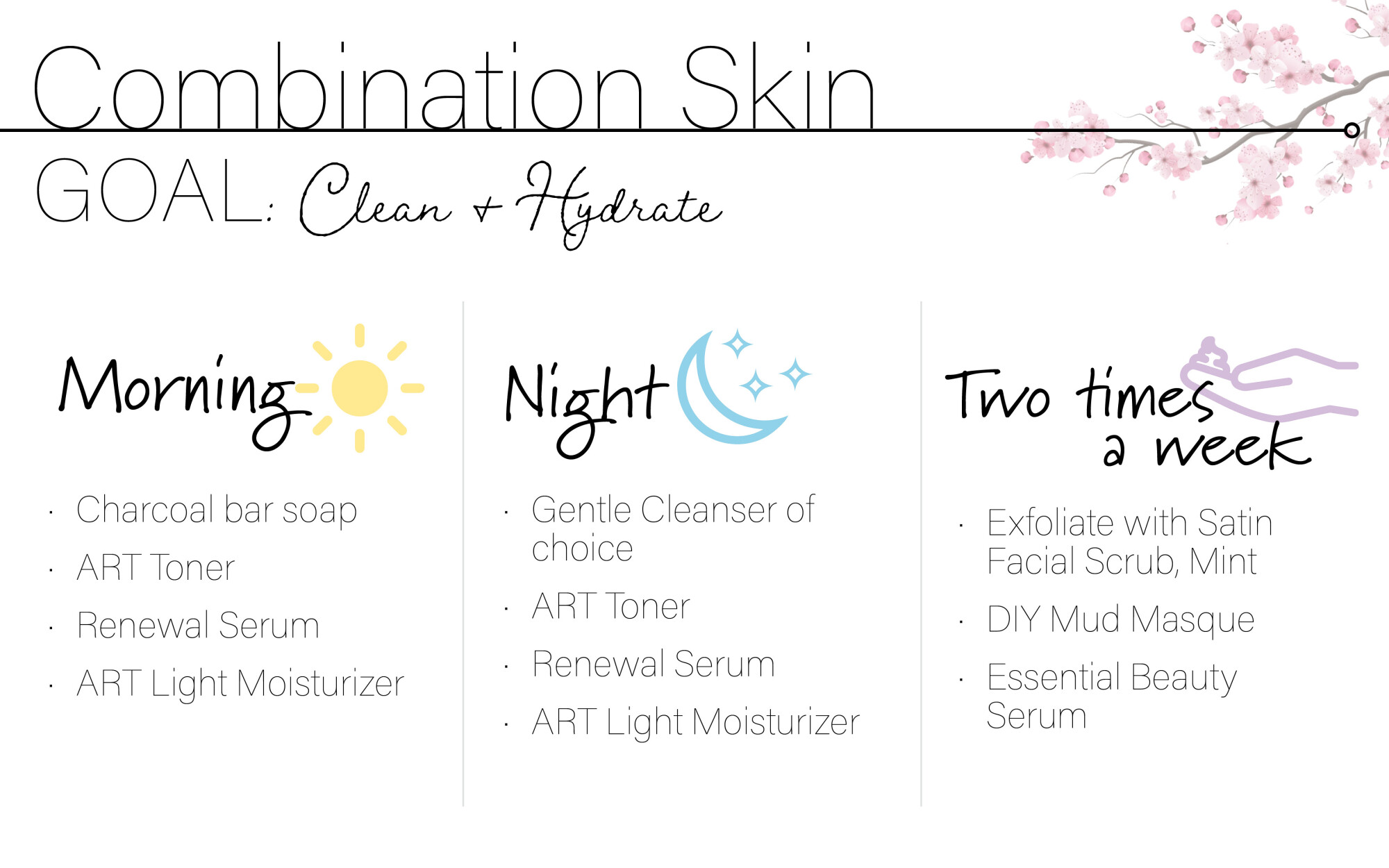 From the graphic I shared, you can see a few of the other products I have implemented into my skin care routine too. Do you have normal, oily, dry or mature skin? You can find your routines
HERE
. We can also set up a free consultation to find your best match!
What type of skin do you have? What natural solutions have you found that help you? Share with me in the comments!
Did you love this info? You'll love my FREE guide to
5 Ways to Naturally Care for Your Skin
, which you can find
HERE
.