Apr 27, 2020 10:45 AM Central
Jenna Herrig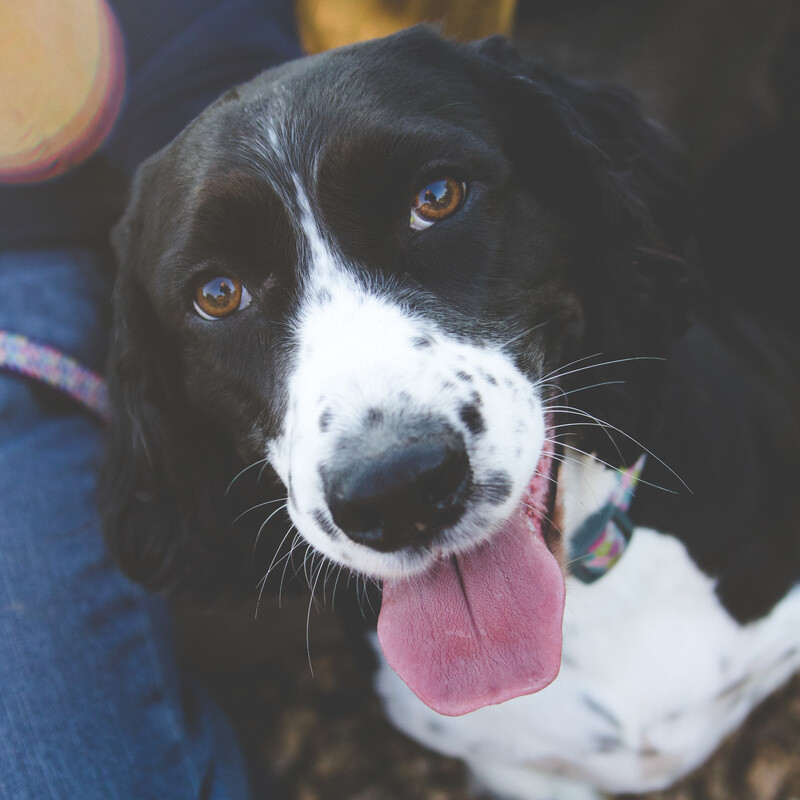 A few days ago you were able to meet Lily and get to know her a little better. Today you will get a chance to get to know Zoey. Zoey is super sweet, loves to snuggle, loves soft blankets, and loves to make you happy. She's content sitting in her chair or laying in the grass.
Name: Zoey
Nicknames: Zo-Bo, Zoey-Girl, Sweetheart, Pumpkin, Zo-Zo
How old are you? 7
What's your favourite human food? Carrots, Peanut Butter, Apple slices, and eggs
What are you scared of? Car rides - I do not like them at all!
Favourite toy or thing to play with? I love all of my stuffed animals, but my favorite is chasing a laser or reflections.
Favourite things to do? Playing with the flash light. Mommy moves the flashlight up and down the hallway and I chase the reflection.
Least favourite thing? Having my ears cleaned
Have any Siblings? Yes, my Springer sister Lily.
How do you feel about the vet? It's not my favorite place to visit. They are nice, but I'd rather not have to see them.
Do you like water? Yes, I do! I love drinking water, splashing in puddles and jumping in the lake!
Something you get in trouble for? Visiting my neighbors. They are so friendly and give me lots of tummy rubs. Mommy always calls me home too soon though.
Where do you sleep? My dad made me a raised bed right next to their bed. I'm pretty lucky!!
Do you go to a groomer? Yes, I love spa day!
What's your best trick? Pheasant hunting with my Dad
Who are your friends? Mom and Dad, of course! My springer sister Lily. Max the coonhound, Charlie the schnauzer and Leo the red setter. They are my buddies!
Do you like car rides? NO!
Do you snore? Yes
Are you a good dog? Yes, of course! Mommy calls me a good, little girl and gives me lots of hugs and kisses and tummy rubs.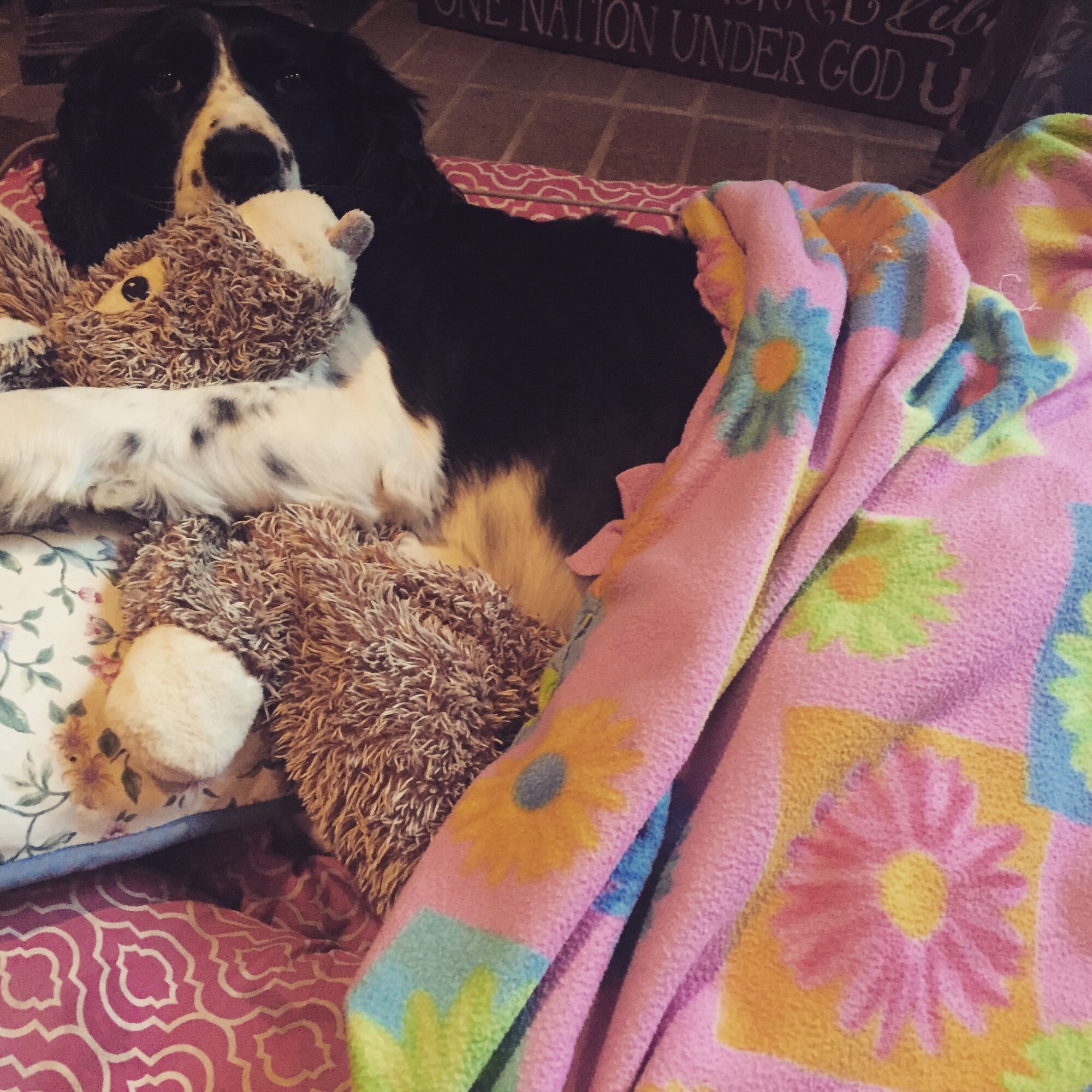 I love snuggling and nap time