Apr 7, 2021 10:37 AM Central
Jenna Herrig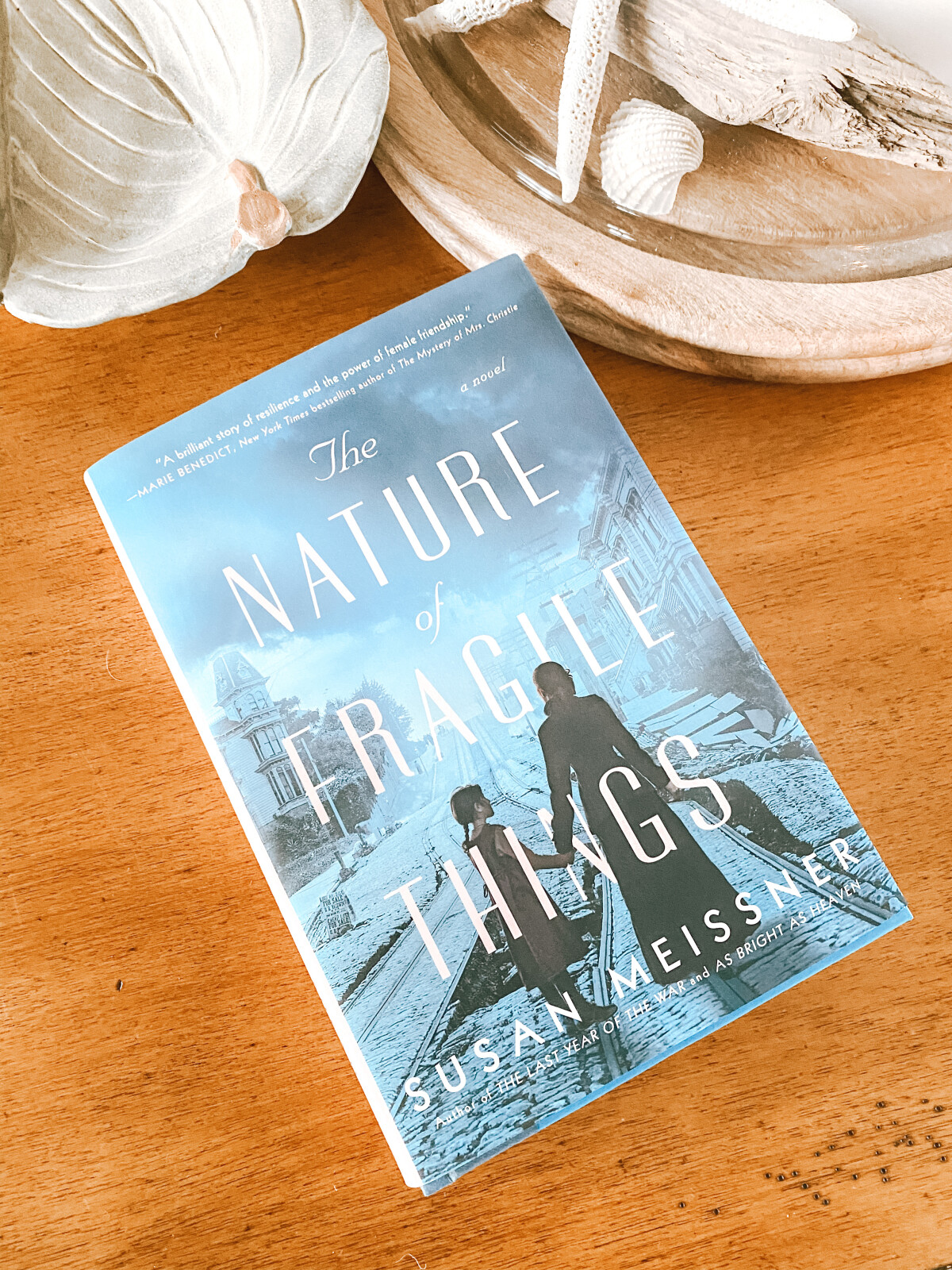 Historical Fiction novels are probably one of my favorite genres to read from.
The Nature of Fragile Things by Susan Meissner
was incredible - I read it in two days! Chapter one hooked me and pulled me in immediately; you know it's going to be a great read when that happens.
The book takes you on a wild ride through San Francisco during hurricane season in 1906. Sophie Whalen is a powerful female character who comes to the United States as an Irish immigrant. She begins her journey in New York, but soon discovers that it is no place for her and she must leave as soon as she can. Sophie answers a mail-order bride ad in the paper and marries a man she doesn't even know. She now journeys to San Francisco to meet her soon-to-be husband and to be a mother to his 5 year old daughter.
Appearances aren't always what they seem though, are they? Sophie realizes something isn't quite lining up with who her husband is and what he claims to be doing as a career. Everything changes one day when she discovers the lives of two other women and a hurricane that will bring them together where they must rise and support each other.
The characters are just so fascinating with their mysterious secrets of their past and present. Once you think you have the story figured out there's a twist that leaves your jaw hanging! It is definitely a must-read - add it to the top of your reading list. For a full description of the book you can find that
here
.
For more book reviews and an inspiring place to hang out - join us over in my
free online community
. We'd love to hear your thoughts on this book!