Apr 17, 2023 09:32 AM Central
Jenna Herrig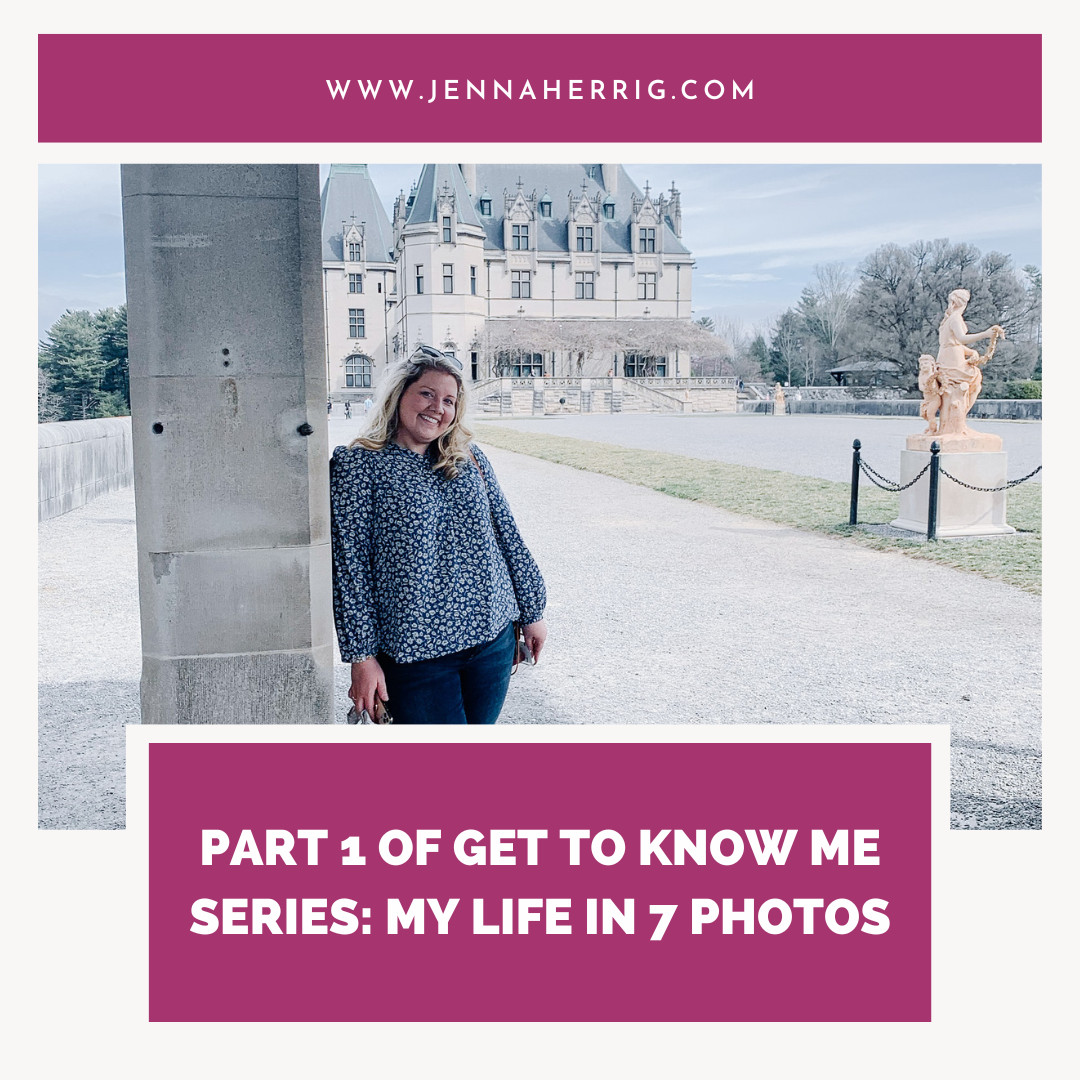 Are you curious to know more about the girl behind this blog? Well, you're in luck! In this blog post, I'll be sharing some fun and interesting facts about myself through 7 of my favorite photos, so you can get to know me a little bit better. From my hobbies to my favorite foods, read on to discover some unique things about me. Let's get started!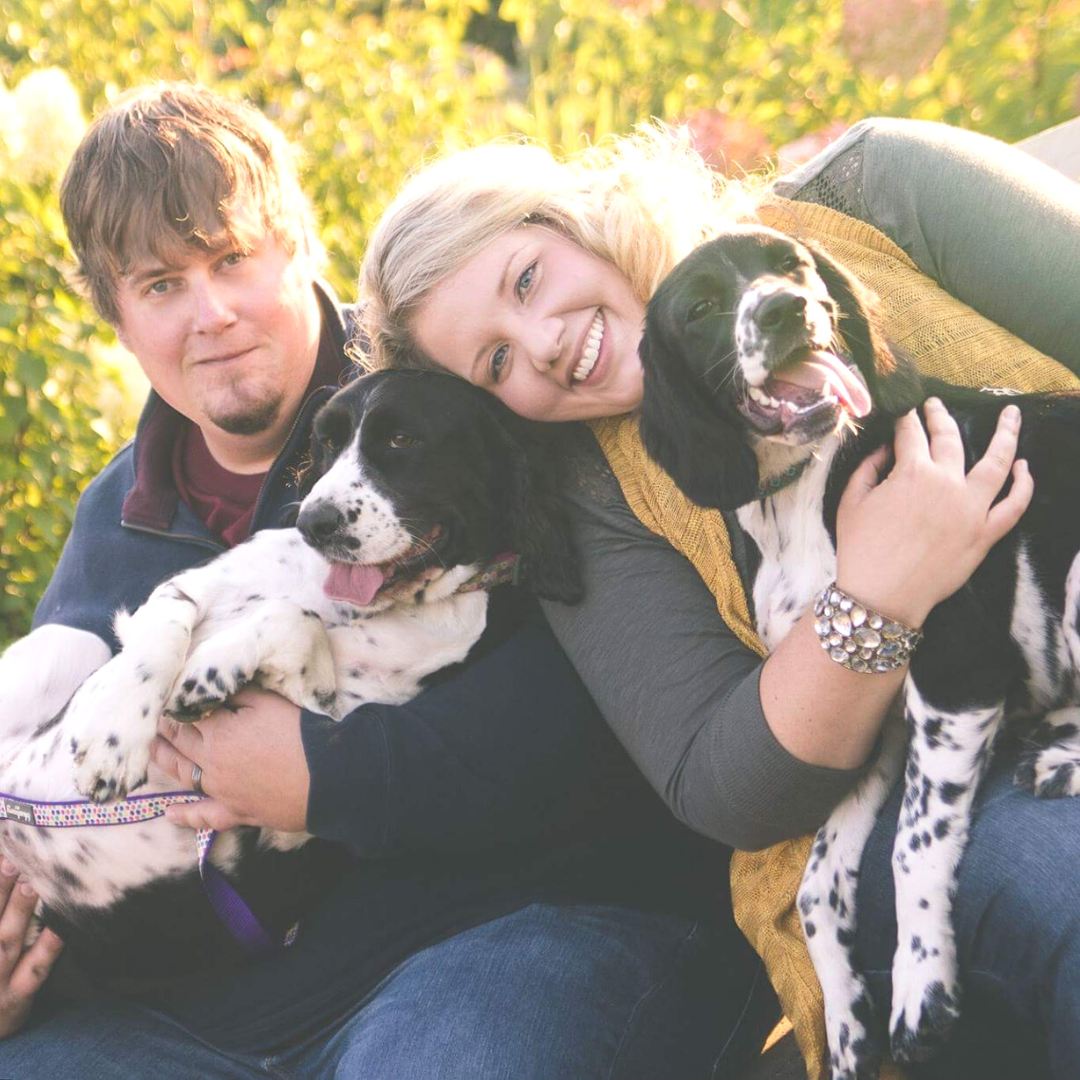 I'd love for you to meet my sweet, little family. I am married to my best friend Clinton. We got married on a beautiful June day in 2011. Ever since I watched the movie Seven Brides for Seven Brothers I always knew I wanted to be a June bride. Together we enjoy going to the movies, being out on our boat and fishing, road trips, and eating yummy food. We have two gorgeous dogs - Zoey & Lily. They are English Springer Spaniels and they fill my heart with so much joy! If you'd like to read more about their story you can find that
HERE.
Zoey, Lily and I love going on nature walks together. We drive out to my parents farm site and I let the girls just run the whole yard (11-12 acres or so) and I get a good walk in and take lots of pictures and

videos

of the girls. Our morning time is probably our favorite though - I journal, read my devotions, listen to a podcast, and the girls just snuggle up next to me as we slowly ease into our day.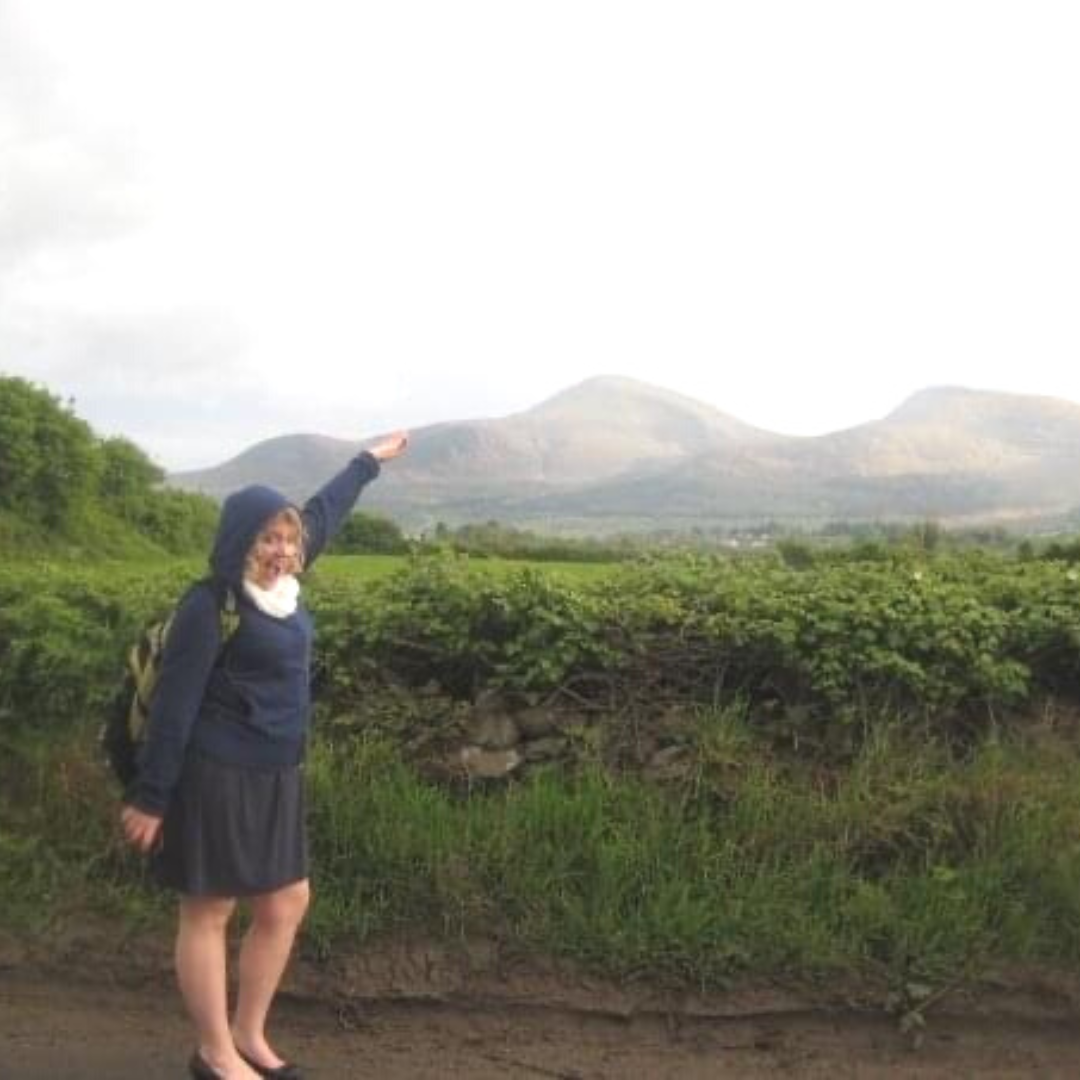 One of the things I absolutely love is traveling! I have a long bucket list of places I'd love to travel, and I've been able to check off just a few places so far. I've traveled to many places here within the US, but my favorite international destinations have been France, Greece,
Northern
Ireland and Ireland. Northern Ireland and Ireland were the last places I visited overseas and I definitely left a big part of my heart there.
The people, food, scenery, music, lifestyle...it was all so perfect and it felt like I was home. I visited Northern Ireland and Ireland when I was in college with some of my friends. We loved hiking, visiting the local pub, meeting new people, touring different cities and counties, we even discovered these amazing ruins of a castle in just a small village. It was incredible to just explore.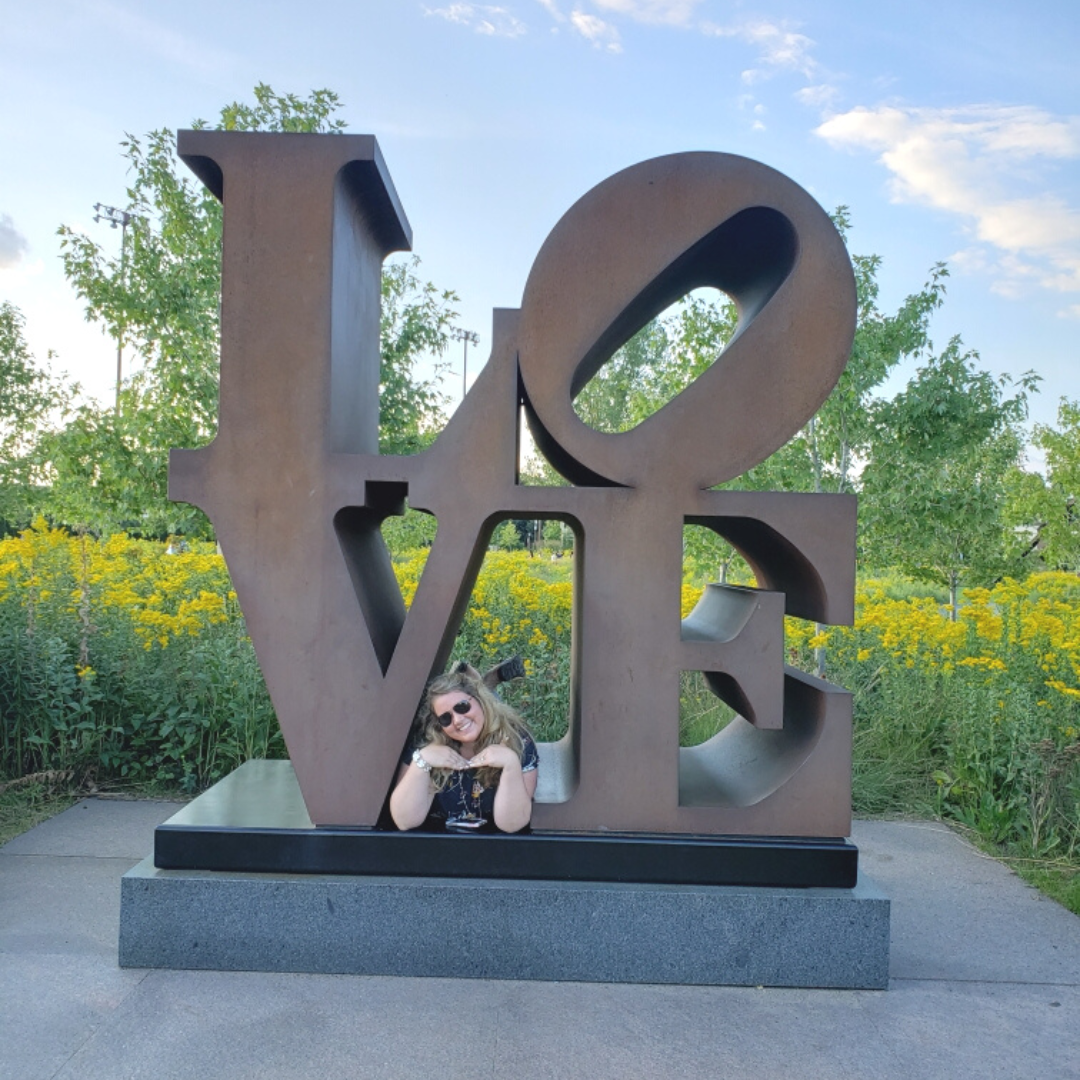 Visiting gardens, museums and mansions is another favorite of mine. This photo with the Love Sculpture was taken at the Minneapolis Sculpture Garden in Minnesota. I could spend hours wondering around outdoor gardens, smelling the fresh flowers and taking photos. Museums are wonderful because you can learn so much history. Two of my favorite museums I've visited was the History Museum in Chicago, IL and the Art Museum in Nashville, TN. The most beautiful mansion I have ever visited was the Biltmore Mansion in Asheville, NC. If you have not visited, you MUST go! It is absolutely breathtaking and the history of the family is just inspiring. In college I worked as a tour guide at the Glensheen Mansion. It was one of my favorite jobs and I still miss it today. It became my second home and my fellow tour guides became like family to me. It was a wonderful experience.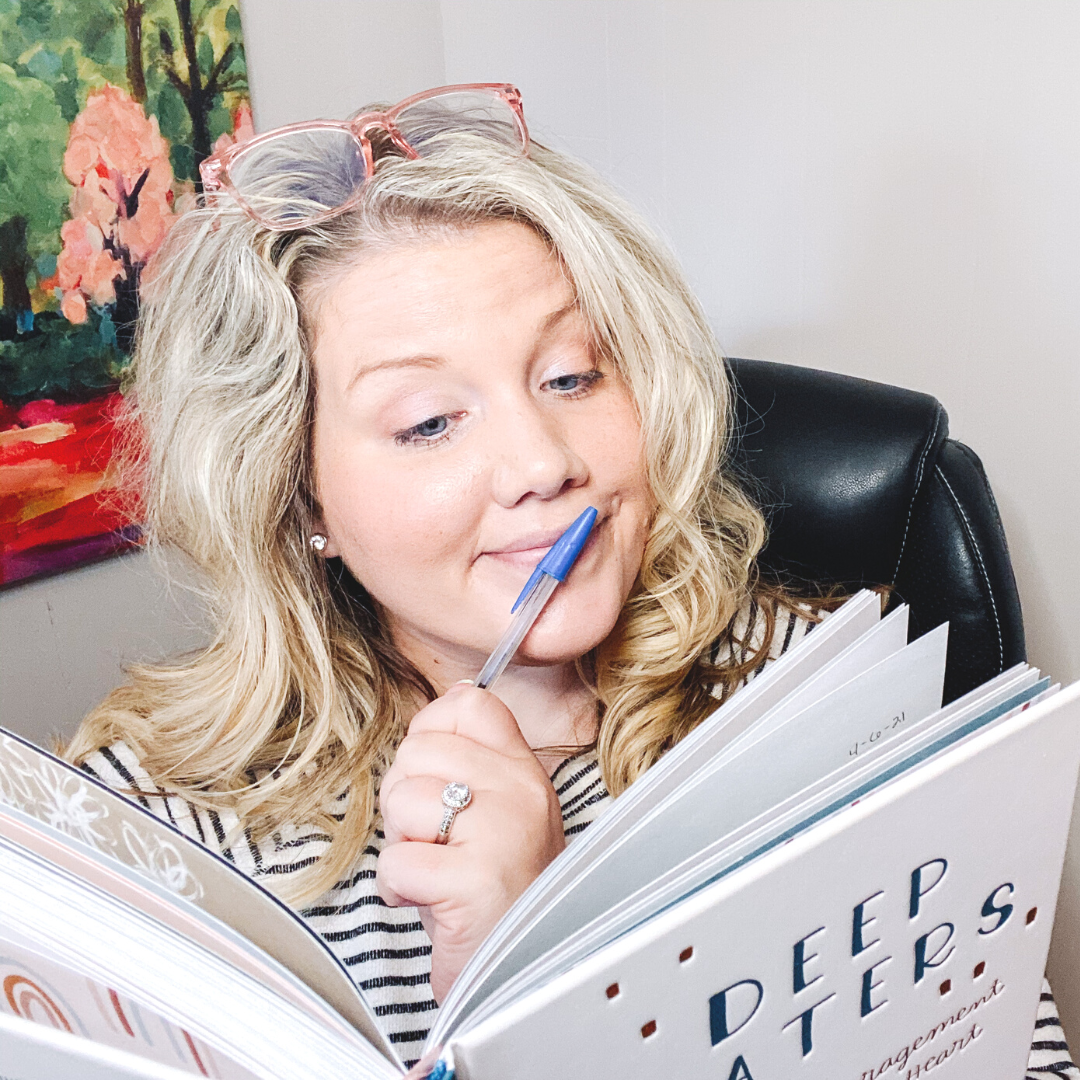 If you've been around my blog for awhile, you know how much I love journaling and how it has become a part of my daily life. I cannot go a day without beginning my morning time with journaling. It has become so healing to my mind and heart, it provides me with clarity when I am confused with a situation or project, while I journal I am even reminded of God's love for me. Some of my favorite ways to journal are through gratitude, prayer, goal setting, and following prompts.
If you are unfamiliar with my story, you can read about it
HERE
. I began consistently journaling after our devastating news that my husband and I would not be able to naturally conceive our own children. Gratitude journaling, prayer, and creating a morning routine was a beautiful beginning to my emotional healing journey.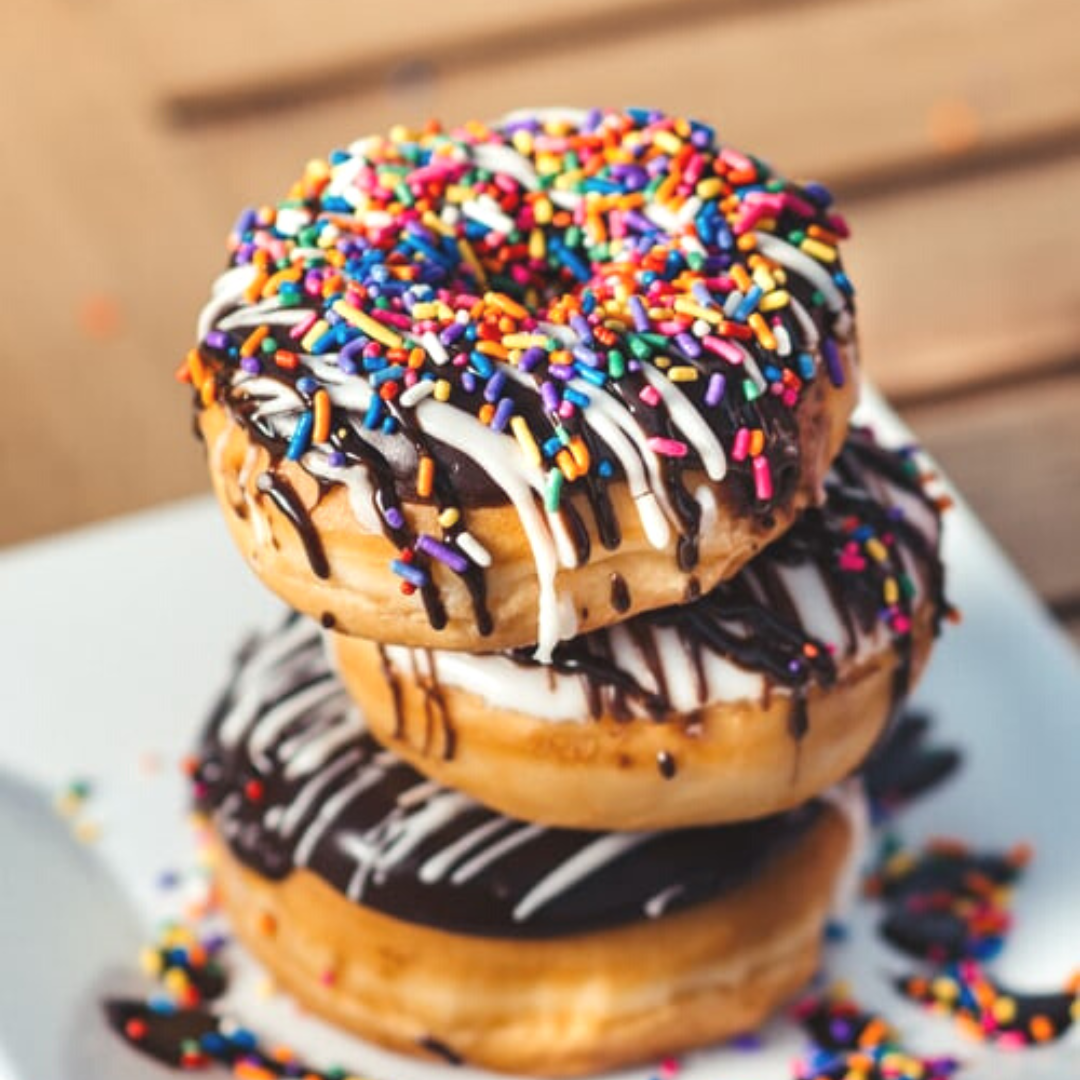 Food is one of my passions. I LOVE food, specifically breakfast food and pastries. If you were to give me a gift, I'd be perfectly happy with a vanilla donut with vanilla frosting and sprinkles. Clinton and I love making brunch on the weekends together; it's one of my favorite ways that we spend quality time together. Most recently we've been enjoying making waffles and having different kinds of toppings. I have two favorites I've tried so far - Peanut Butter, Banana and Pecans; and the second topping favorite is mixed fresh berries with raspberry or blueberry syrup.
We also enjoy creating charcuterie boards around the Holidays. For two people they are perfect and so easy to put together - and clean up is a breeze, which I love! Clinton and I also love checking out new restaurants. When we find a favorite place though we return again and again! I love how food brings people together - so many wonderful memories can be had by just sharing a meal.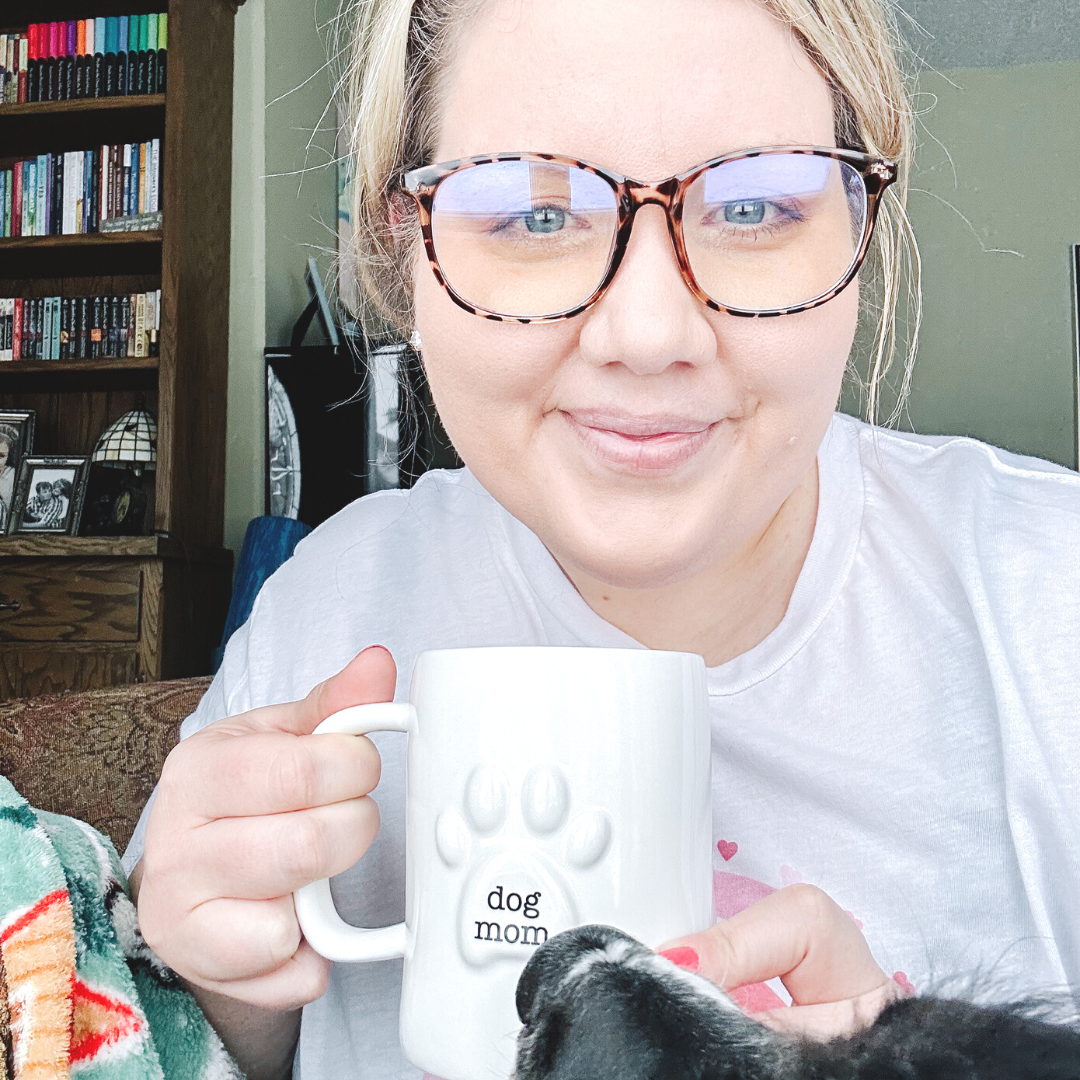 This picture...this is how I look most days! I love wearing cute, athleisure wear and working from home with Zoey & Lily by my side. One of the things I love about working from home is the extra writing time I can spend on my blogs, content for my
free Journaling & Self-Care Community
, as well as brainstorming any new captions for upcoming social media content. If I could write all day, everyday, that would be the dream! Hence, why I started my home business and my blog.
You can usually find me with a cup of tea in my hands or on my desk. My favorite brand is
The Art of Tea
. As I'm venturing through my 30's I have come to really love the Hygge Lifestyle. Creating a cozy, simple home and lifestyle - it's been a blessing for helping me reduce my feelings of anxiety and worry.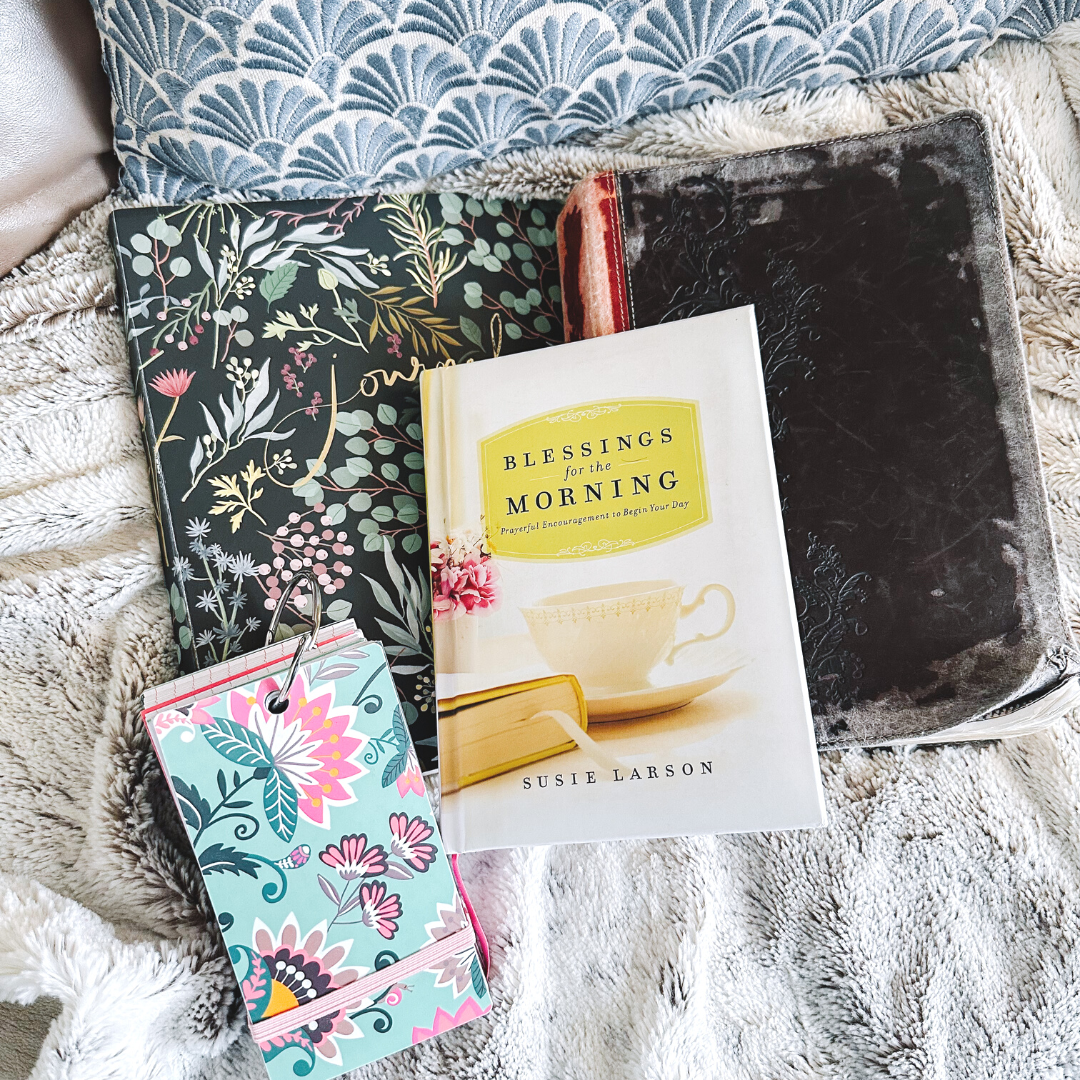 I've shared a little bit how journaling is one of my passions and I have loved incorporating it into my morning routine. My morning routine has become a time where I just ease into my day to help me begin my day feeling focused and grounded. I use to wake up and just immediately start getting ready for the day and rushing into work. I wasn't taking any time to spend with Jesus, to write, to read and to just allow myself to slowly wake up. I know a morning routine isn't for everyone, and that's okay! But, it's been a huge blessing in my life, especially with helping me on my healing journey through infertility.
Here's a sneak peek into my morning routine: Read from my devotional, read a Bible verse of the day, journal (gratitude, prompts, and prayer), read from a personal development book (if time allows), exercise (yoga, walking, or strength training). This routine has been the perfect flow for me. If you are curious in starting your own morning routine, check out this blog post
HERE
.
Thank you for taking the time to get to know me a little bit! Some of the links I shared with you are affiliate links, there's no extra charge or anything if you click on them and check them out.
I would love to get to know you! Share with me in the comments 7 fun facts about you!