Mar 18, 2020 02:38 PM Central
Jenna Herrig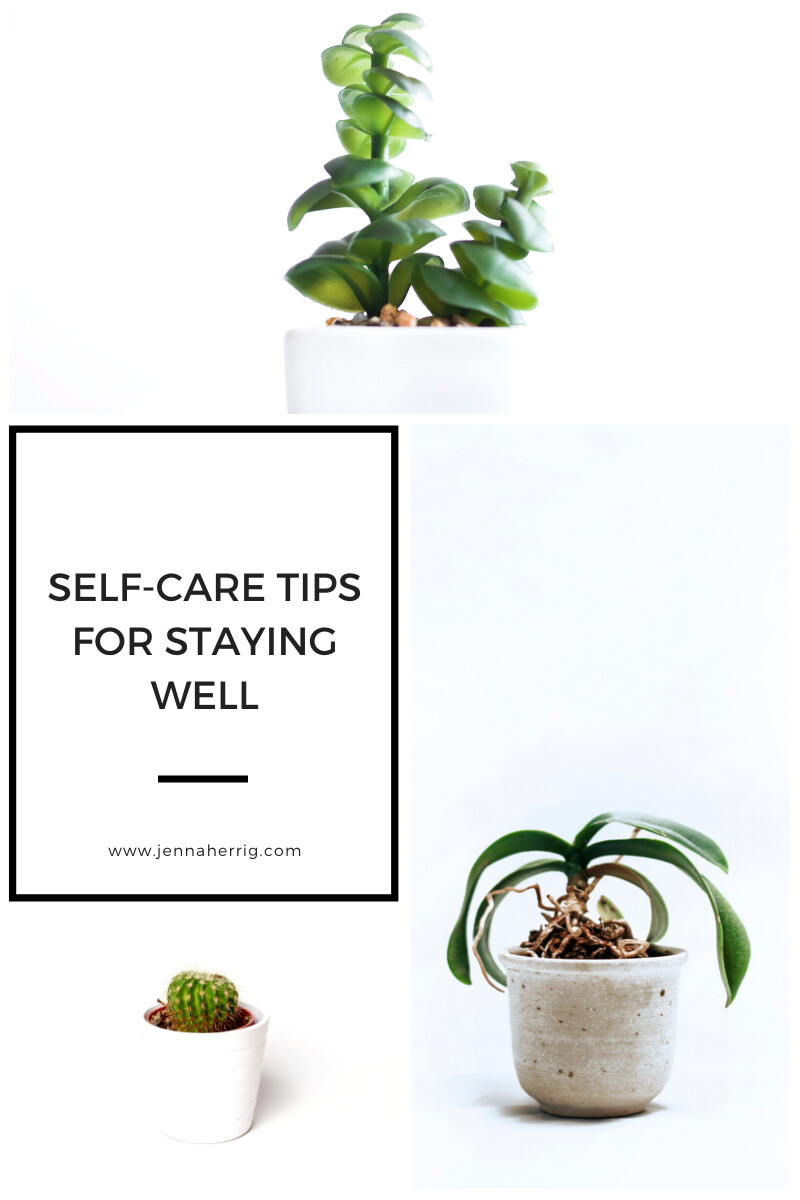 Within the last two or so weeks there has been a lot of panic and fear floating around our community and the rest of the world. An unfamiliar situation and season of life can be very overwhelming and scary. Fear and worry can be harmful to our immune systems and emotional health though. It's very important that during these times we take care of ourselves and our loved ones.
Here are a few Self-Care tips that I think are really beneficial during times of uncertainty.
1. Prayer and Meditation: Taking a few minutes to pray and meditate on God's word right away in the morning will set you up to have a quiet and calm mind. A verse that is my favorite when I start to worry is from Psalm 91:4 (NLT) and it says, "
He will cover you with his feathers. He will shelter you with his wings. His faithful promises are
your armor and protection."
What a beautiful word picture that verse creates for us.
2. Fuel your body with the good stuff: This seems like a basic tip, but it's super important to be taking care of your body. This is especially important for those of you (like myself) who tend to worry too much. Drink plenty of water, get your fruits and veggies and healthy grains in so you can be fueling your energy and immunity! Plus, it's also amazing for your skin too!
3. Exercise: Moving your body at least 20-30 minutes will be so good for your heart and emotions. When I don't get my workout in I can definitely tell my emotions aren't quite where I want them to be. I'm more sluggish, insecure, overthink things...and sometimes crabby. Not good, friends! If you only have a few minutes then I suggest stepping outside and breathing in the fresh air. The fresh air will wake you up and feel more alert.
4. Epsom Salt bath with
Essential Oils
: This is so relaxing and a great way to treat yourself after a long day. Epsom Salt is awesome for helping your body detox and helps get rid of dead skin that might be lingering on your body. We all want beautiful, glowing skin! Adding essential oils to your Epsom Salt bath add an extra boost to your wellness. Oils like
Lavender
,
Stress Away
and
Frankincense
are a few of my favorite calming, relaxing and grounding ones to use at home.
5. Sleep: Getting plenty of rest is crucial to staying well during a challenging season of life. I personally like to aim for 7-8 hours of sleep. Seven and a half hours is absolutely perfect for me, but for some that I might be too much or even too little. Find your sweet, sleeping spot and make it a priority. Turning off all electronics an hour before bedtime might be helpful to you too.
What are your thoughts on these 5 Self-Care Tips? Any tips you would add to the list? What has helped you?