06/12/2020 10:00 AM Central
Jenna Herrig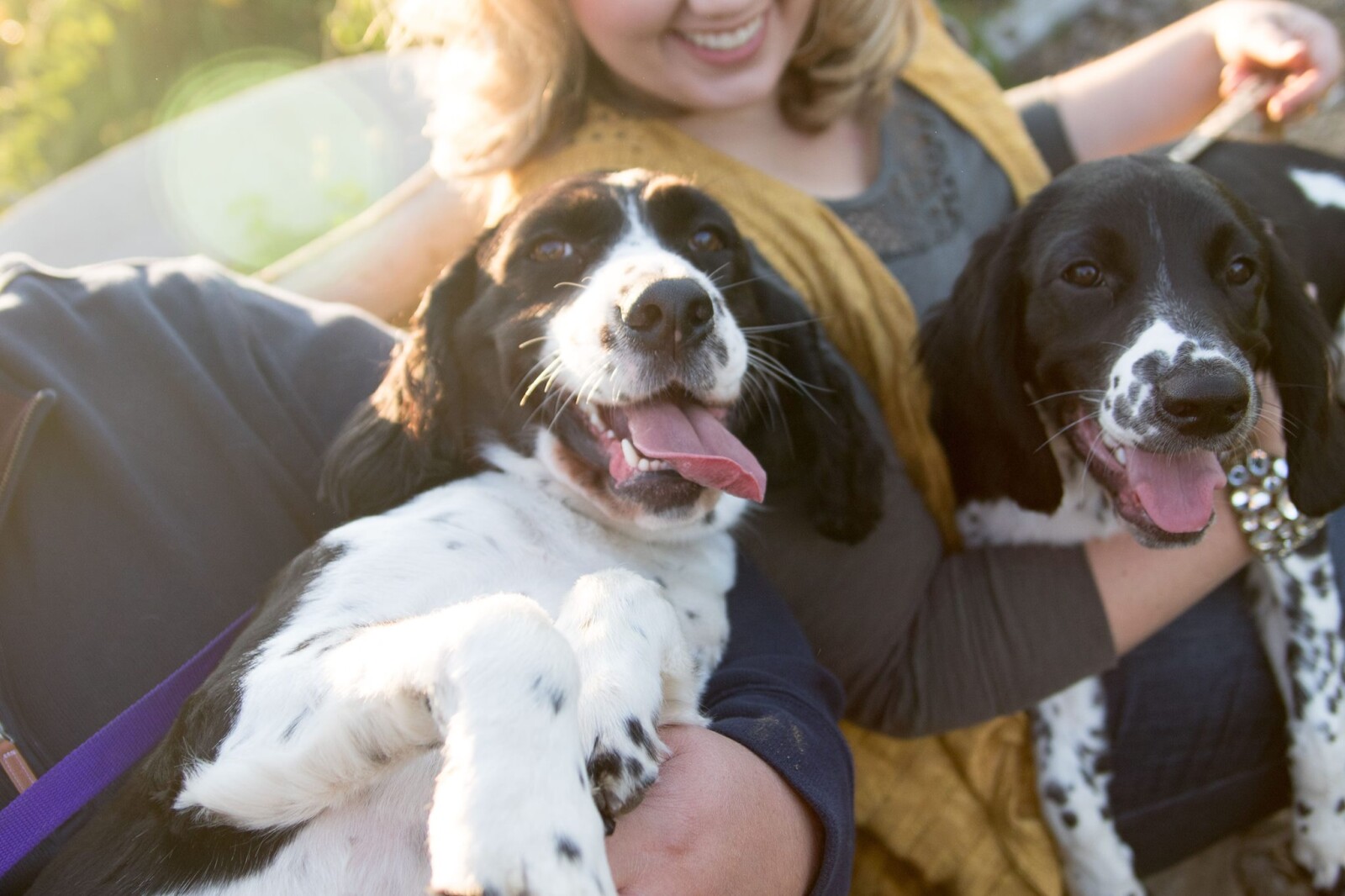 Hi people! Zoey and Lily the Springers here. We sneaked onto our mom's laptop because we had to share with you our most favorite doggie products. Your furbabies will just love you forever if you spoil them with these fun things. And you love your furry kids too, right??? Okay we better hurry before mom comes in!
1.
ChuckIt! Ball Launcher
: This is the best toy ever made! Don't tell mom but she can't throw very far. My auntie Jackie gave this to me (Lily) for Christmas and now the ball goes so far and I have to run really, really fast to get it. It's the best! It's the perfect summer toy to bring to the dog park.
2.
The big red thing
: I don't know what it is, but somehow peanut butter ends up inside of it and mom gives us each one. We just go crazy trying to get the peanut butter out - it's our favorite and we just can't seem to lick it up fast enough. Does your doggie have one too? We also like it with pumpkin!
3. Bath time isn't our favorite but we sure love when mom uses our
Animal Scents Shampoo
. It smells so good and leaves our skin and fur so soft. It's great for horses and cats too. We don't like cats though. We bark at cats!
4. At Christmas time Dad bought us the best Christmas gift ever! It is a
giant stuffed pickle
. Mom only let him buy one thinking we wouldn't like it. We both fight over it all the time. If your pup is smaller you can find this in a smaller size too. We've tried to bring it to bed but it takes up too much room!
5. We love to snuggle in the evenings while mom and dad watch a movie. This is our favorite
blanket
. It is so soft and cozy. Mom is doing this thing where she is making each room feel more
Hygge
....whatever that means. She does a good job making us feel comfy!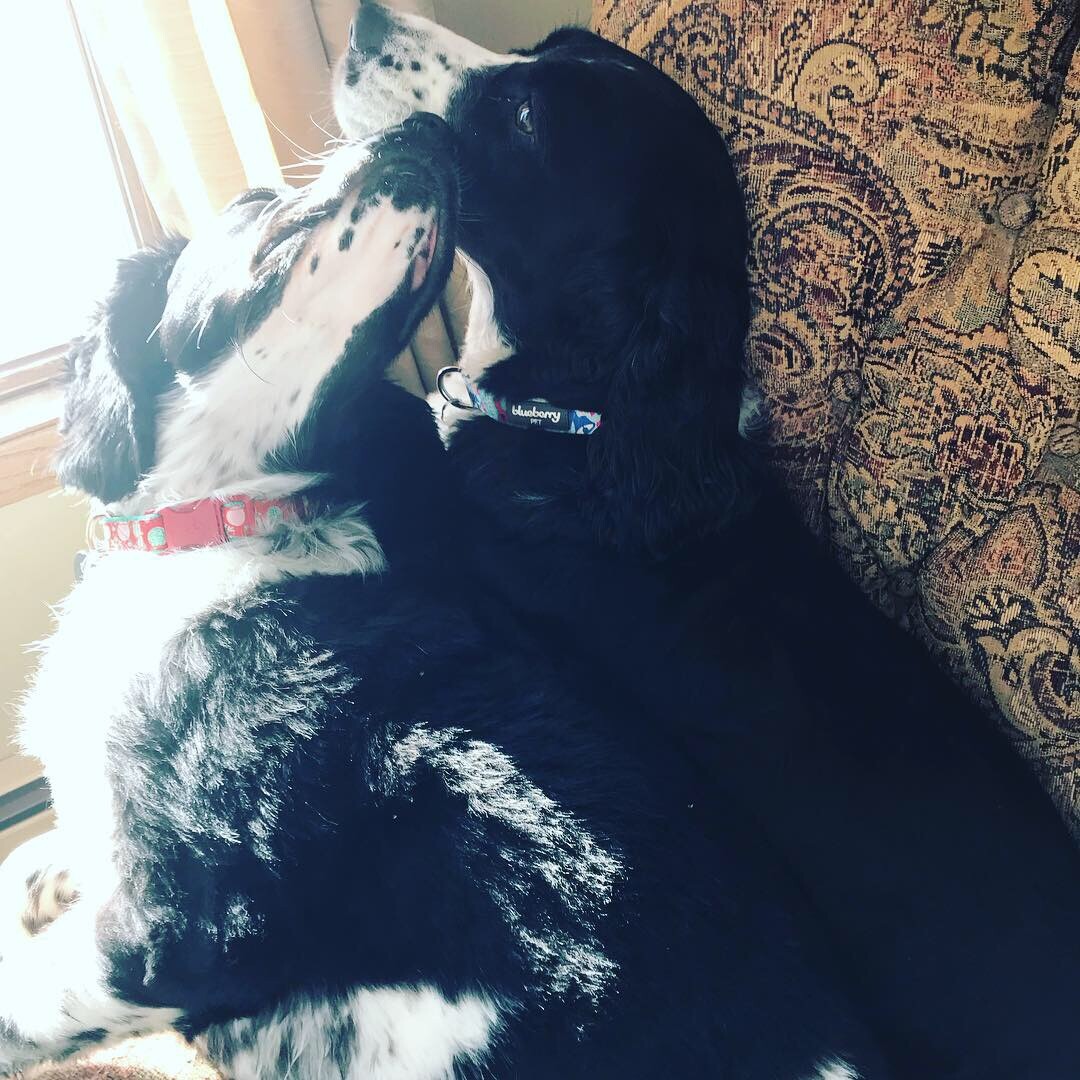 Mom's coming! Don't forget to spoil your fur babies. We'll write again soon!
With no additional charge to you, I - as an Amazon Associate - earn from any qualifying purchases. Thank you!