Apr 20, 2021 08:57 PM Central
Jenna Herrig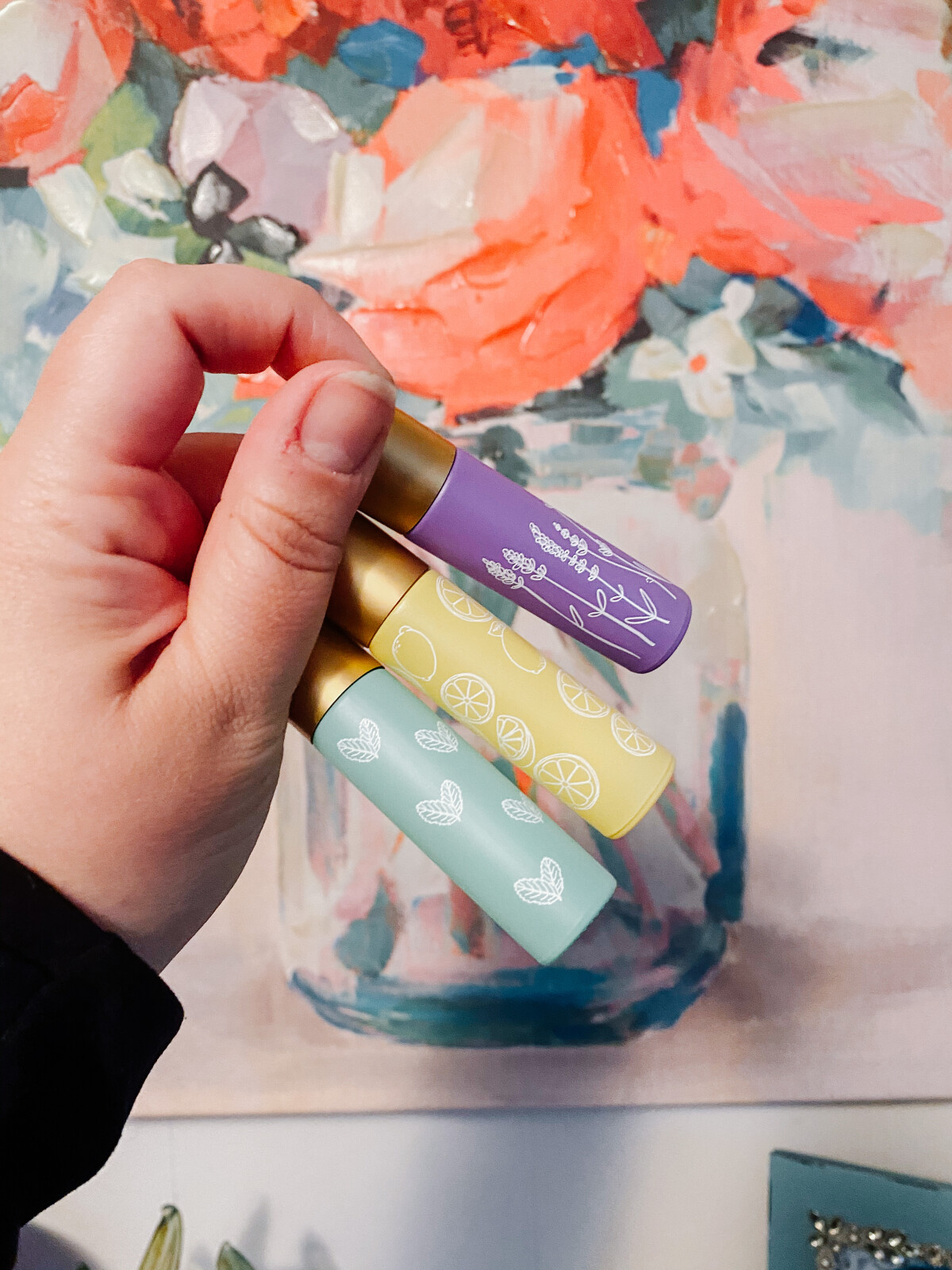 Essential Oils have been a part of my daily routine for quite some time now. I remember at one time thinking that using essential oils for my emotions was strange. During my season of sadness (which you can read about
here
) I learned that essential oils from Young Living have the highest frequency to support our emotions. At that point, I was willing to try anything holistic to help me rediscover my joy again and help balance my emotions out again.
Through a lot of prayer, journaling and using oils - I was able to begin my healing journey. Now these oils are part of my daily routine and I wouldn't have it any other way. Plus, they just provide so many awesome benefits for my body and wellness needs.
I've got three roller recipes that are my favorite and they go with me everywhere. These rollers are super simple to make. I love the rollers from
Whimsy & Wellness
. For these recipes I used the
Fresh Start Trio
and the
Glitter Roller Bottle
. Grab your roller, add your essential oils and then top off with
fractionated coconut oil
. Place the roller on top and you are ready to roll!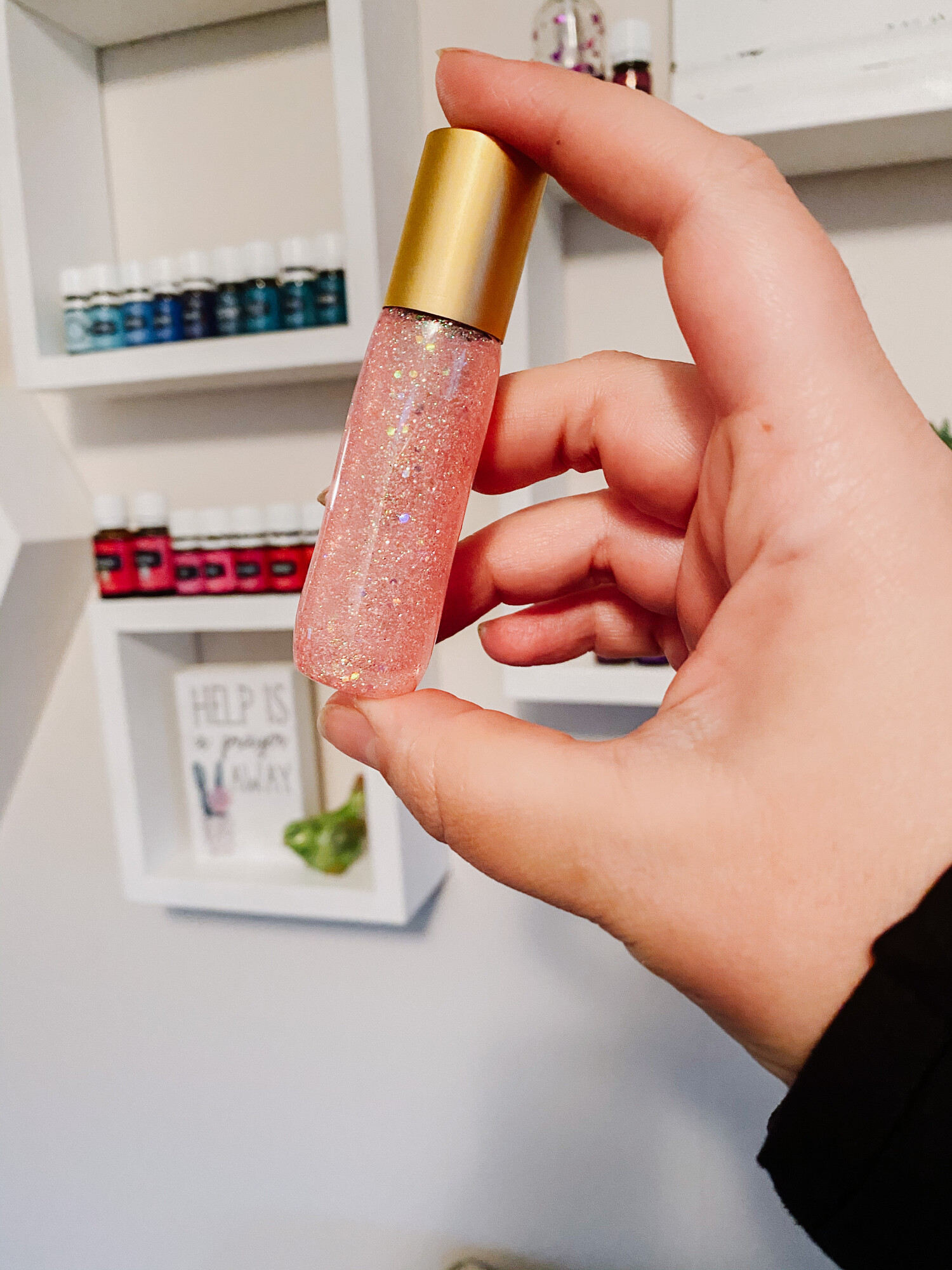 All is Calm
10 drops
Orange
10 drops
Lavender
5 drops
Frankincense
1-2 drops
Joy
Fractionated Coconut Oil
1 Glass Roller
I love to use this roller on days when I feel a little more frazzled and I am trying to do all.the.things. I roll behind my ears and wrists. Sometimes I will even roll on the palm of my hands and then cup my hands by my nose and deeply inhale. Reminder yourself that all is going to be okay. You've got this!
Oh Happy Day
10 drops
Valor
6 drops
Stress Away
4 drops
Orange
Fractionated Coconut Oil
1 Glass Roller
This is my go-to roller to help keep my positive vibes and attitude up. Recently I've been struggling with some self-sabotage in my entrepreneurial business. I've been doing a lot of mindset work and speaking and journaling affirmations. This roller has been a big help in this area! Roll on your neck, wrists, forearms, ankles. If you are struggling with keeping a positive mindset remind yourself that you are uniquely you! You have been made for great things - trust the journey.
Moody, Much.
5 drops
Tangerine
5 drops
Ylang Ylang
5 drops
Orange
Fractionated Coconut Oil
1 Glass Roller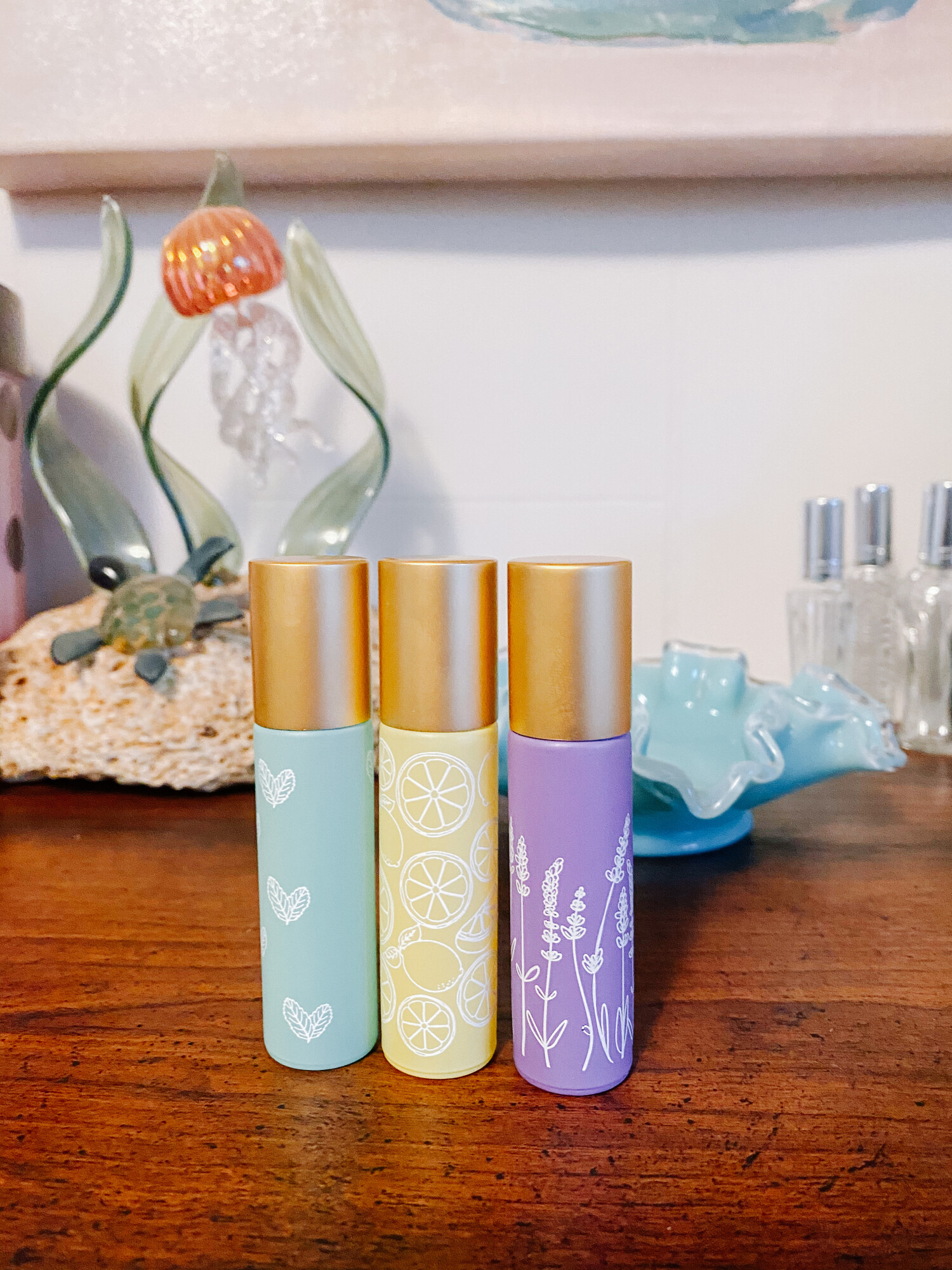 Let's be honest - there are days when I just get plain grumpy and grumbly. This roller helps lift my mood! Breathing in citrus oils will make anyone smile - they just have such a cheerful aroma. I love rolling these oils on my wrists or my temples. Citrus oils are photosensitive though - so just don't roll on exposed skin and bask in the sunshine with these oils on.
Okay, I've got a bonus recipe for you! It's just too good not to share.
Ms. Flow
10 drops
Clary Sage
10 drops
Peppermint
Fractionated Coconut Oil
1 Glass Roller
I don't use this roller everyday, but when Ms. Flow comes a knocking each month I am ready with this roller! Keeps cramps and the moods more balanced out. I'll roll on my lower stomach and lower back. Great to just breathe in those two oils together too.
If you enjoy wellness tips, learning to live more heart-centered and releasing the day-to-day worry I'd love to invite you to my free online community -
Authentic & Radiant Women Learning to Live a Life of Less Worry
. We are a community of women from all over the world that have come together to support and encourage one another.