May 14, 2021 08:55 PM Central
Jenna Herrig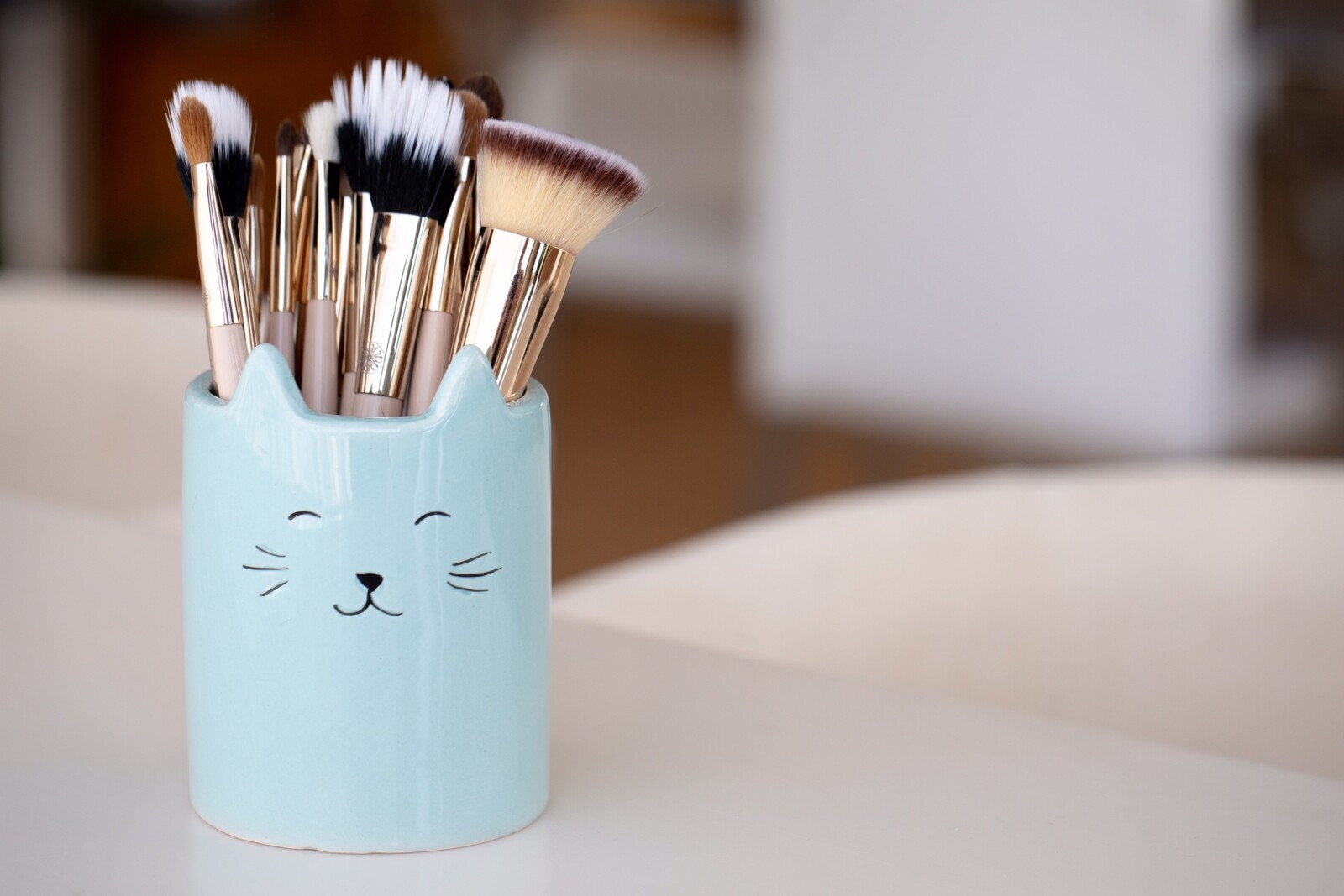 Do you remember the last time you cleaned your makeup brushes? I sure don't! I've learned that we should actually be lightly cleaning our brushes after each use and a deep cleaning of them each week. Yikes...I definitely do not do that.
It's a good idea to be cleaning our brushes though. Our skin can pick up so many crazy germs and then we swirling our brushes onto our skin. Plus, if we don't clean our brushes we are swiping, dabbing and swishing that old makeup around our skin too. That's probably not really healthy for a skin, right?
I did a quick
"how-to" video over on my YouTube Channel
if you'd like to watch how I clean my brushes. Otherwise here are a few tricks and recipes I use.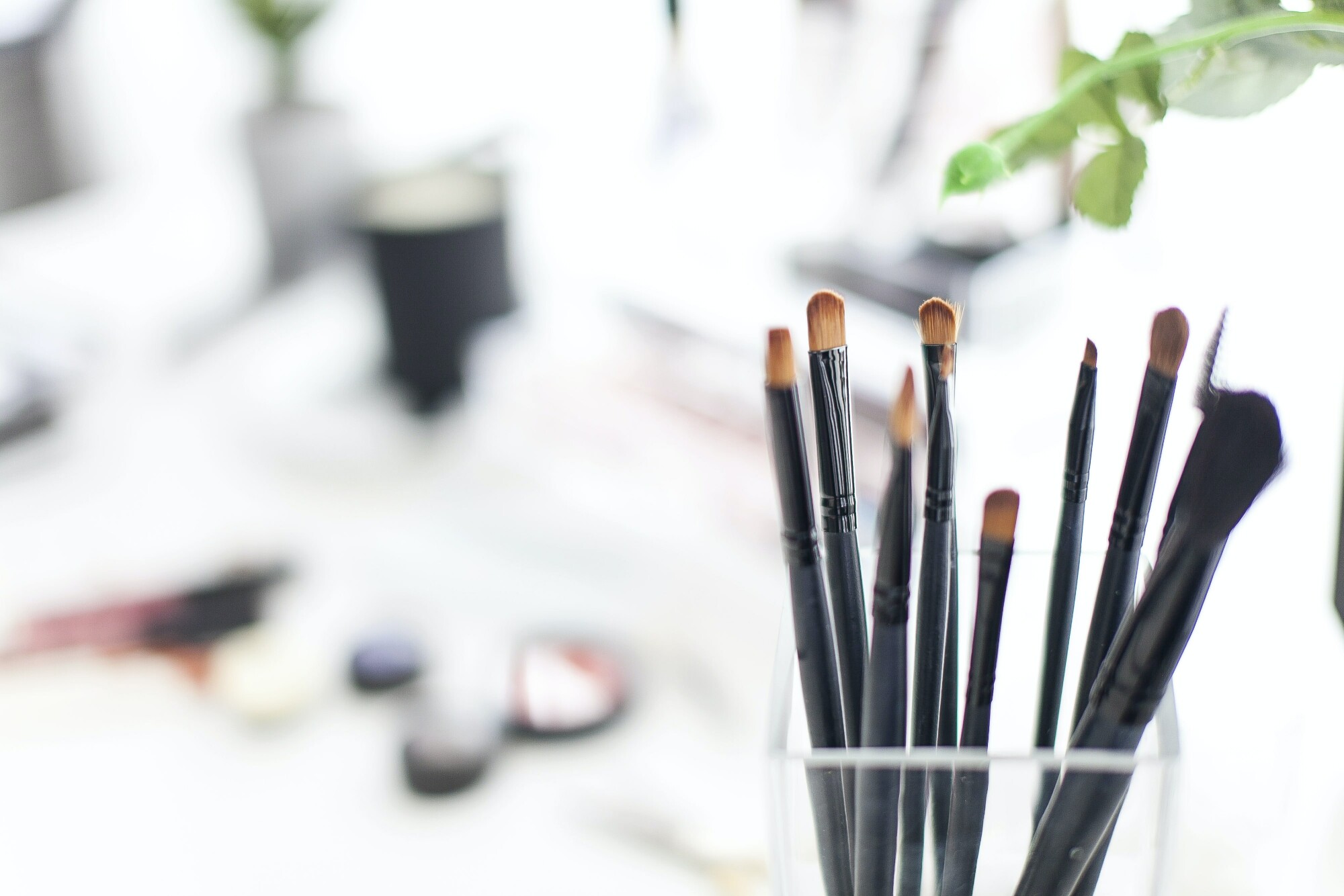 What you will need to do a deep cleansing of your brushes:
Option 1: Soak and Forget
This is a good option if you are crunched for time and don't have a ton of time to sit and scrub each individual brush.
- In a glass add lukewarm water and a few drops of
Thieves Dish Soap
. This dish soap is gentle on our brushes, but also really effective at pulling out the old makeup that's clinging to the brushes.
- Add your brush into the water and let soak for 15 minutes.
- With a paper towel or dishcloth, dab the brush to remove any excess makeup.
- Lay flat to dry
Option 2: Scrub-a-Dub-Dub
This is my absolute favorite way to clean my brushes. It takes maybe 10-20 minutes, but it makes me feel like my brushes are getting a really good scrubbing and cleansing.
- Add lukewarm water to a bowl or you can lightly run water in your sink too and rinse your brushes
- Using a
Solid Brush Cleaner
swirl your brush through this gentle cleanser
- Lightly scrub your brush over the the
Silicone Cleansing Pad
. The ridges on this pad will help loosen up makeup within the brushes to really get a deeper cleaning
- Using both of these products with your brushes helps to extend the life of your brushes
- Gently rinse under running water or swirl through a bowl of water
- Repeat if needed, otherwise lightly dab your brushes, reshape and lay flat to dry.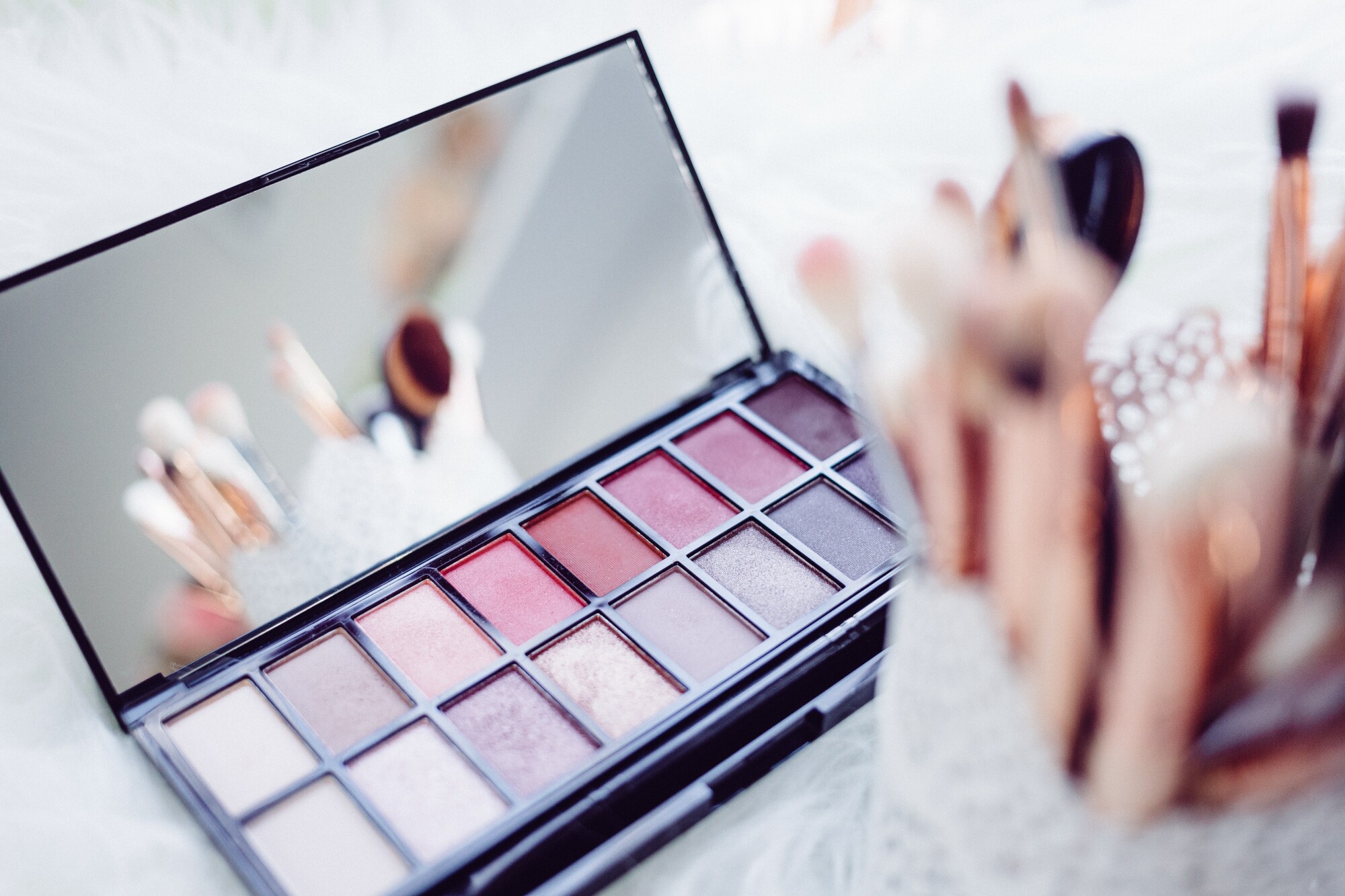 If you like the idea of doing a quick cleaning of your brushes after each use - you might just really enjoy two of my other favorite DIY recipes.
DIY Weekly Brush Cleaner:
1 Tablespoon Young Living
Lavender
or
Copaiba
Shampoo
1/3 Cup Water
10 drops
Lavender Essential Oil
Add all ingredients to a glass jar or a foaming hand soap bottle with a pump
Swish brushes in the glass jar or do 1 pump onto the brushes
Rinse gently with clean water
Reshape and lay flat to dry
DIY Brush Spritzer
4 oz. Spray Bottle - I have favorites from
HERE
and
HERE
.
1/8 Cup Rubbing Alcohol
1/2 Distilled Water
1 1/2 Teaspoons
Castille Soap
10 drops
Lavender Essential Oil
10 drops
Tea Tree Essential Oil
Add ingredients to your spray bottle and gently swirl to combine
Spray brushes after each use or between colors and wipe on a clean towel.
Enjoy however you choose to clean your makeup brushes! If you are looking for a place to feel connected and a part of a community, I would love to invite you to my
free online community
. We are a group of women from all stages and ages who have come together to form friendships from all over the world. We chat all things self-care, beauty care, books, stress and worry tips, we even talk about grief - kind of heavy, but by normalizing those feelings we are able to move forward on our life journey feeling hopeful and at peace - living more
authentic and radiant
. We'd love to invite you if that sounds like it would be a good fit for you. And if not - that's totally okay too!