Dec 21, 2021 12:48 PM Central
Jenna Herrig
Are you needing to feel more refreshed, focused and just need a moment to yourself to breathe? You'll definitely love incorporating a ten minute routine into your day!

A ten minute routine is meant to help you get focused, grounded, to release any stress or worries that may be swirling around in your mind. I like to call this routine your Soul Care Routine - it's a moment in your day where you can be recharged and really bloom from the inside. It's a great time for personal growth and you can do this with only ten minutes. It can totally be longer, but if this is new for you - then starting with ten minutes will be so good.

The #1 comment I get around creating a routine is, "I don't have time." That's actually a lie. We all have the same amount of time in our day - we can't get more of it, but we can prioritize our time and prioritize what's important to us.

When we say we don't have time, what we really are saying is, "That's not a priority for me." That's not always a bad a thing.
Say someone ask you to volunteer for something and you are just thinking that you have no idea how you can make that work in the season of life you are in right now. This just means it's not a priority for you right now. This is also knowing your boundaries too - but that's totally a topic for another day.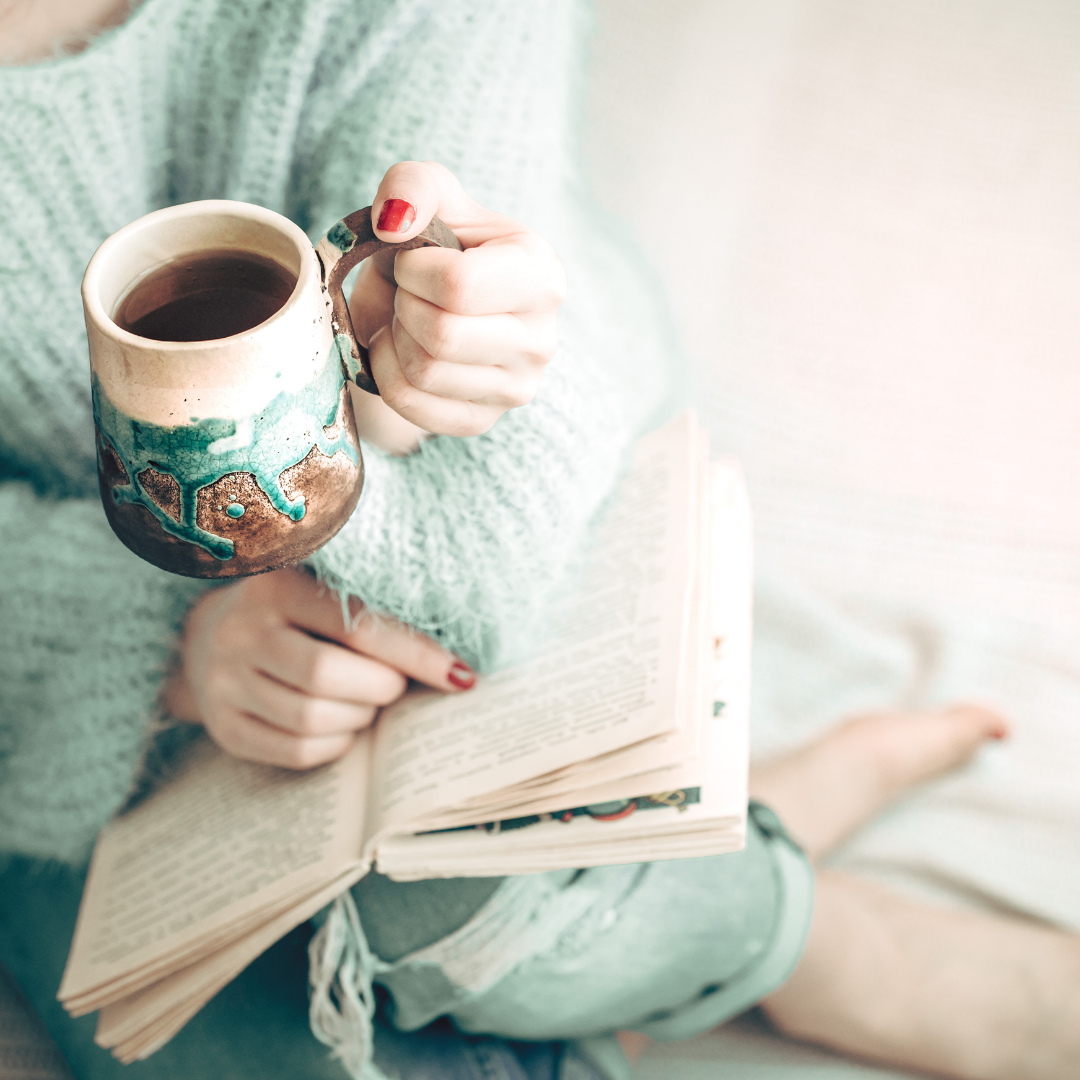 I'd love to know: What is something that is a priority in your day?
Let's think of your ten minute, mini Soul Care routine. I have four questions to help you organize your ten minute routine.
1. What time of day works best for you? Do you want your ten minute routine to be in the morning, afternoon or evening?

2. Let's get specific. What time do you want your Soul Care routine to be at?

3. How long do you want your Soul Care Routine to be? Would you like your routine to be 10, 15, 20 or 30 minutes? If you are crunched on time, or this is brand new for you - then 10 minutes will be good!

4. What do you want your Soul Care routine filled with?
Which would you choose that would help you feel inspired, comforted, and recharged? You can choose more than one. This is your time to fill it with what brings you joy and peace.
keeping a gratitude journal
devotions and prayer
meditation and sitting in silence
listening to music
personal development
reviewing goals or a vision board
Inside my
Bloom from the Inside program
we break down each of these categories and I help you make a personalized routine based on your needs and your time frame. This is a 5 Week Journaling and Personal Growth course to help you bloom from the inside - so that your inner sparkle shines through on the outside.
If you could use some more journaling, Soul Care routine ideas and daily encouragement -
be sure to follow me on Instagram.