May 24, 2022 10:55 AM Central
Jenna Herrig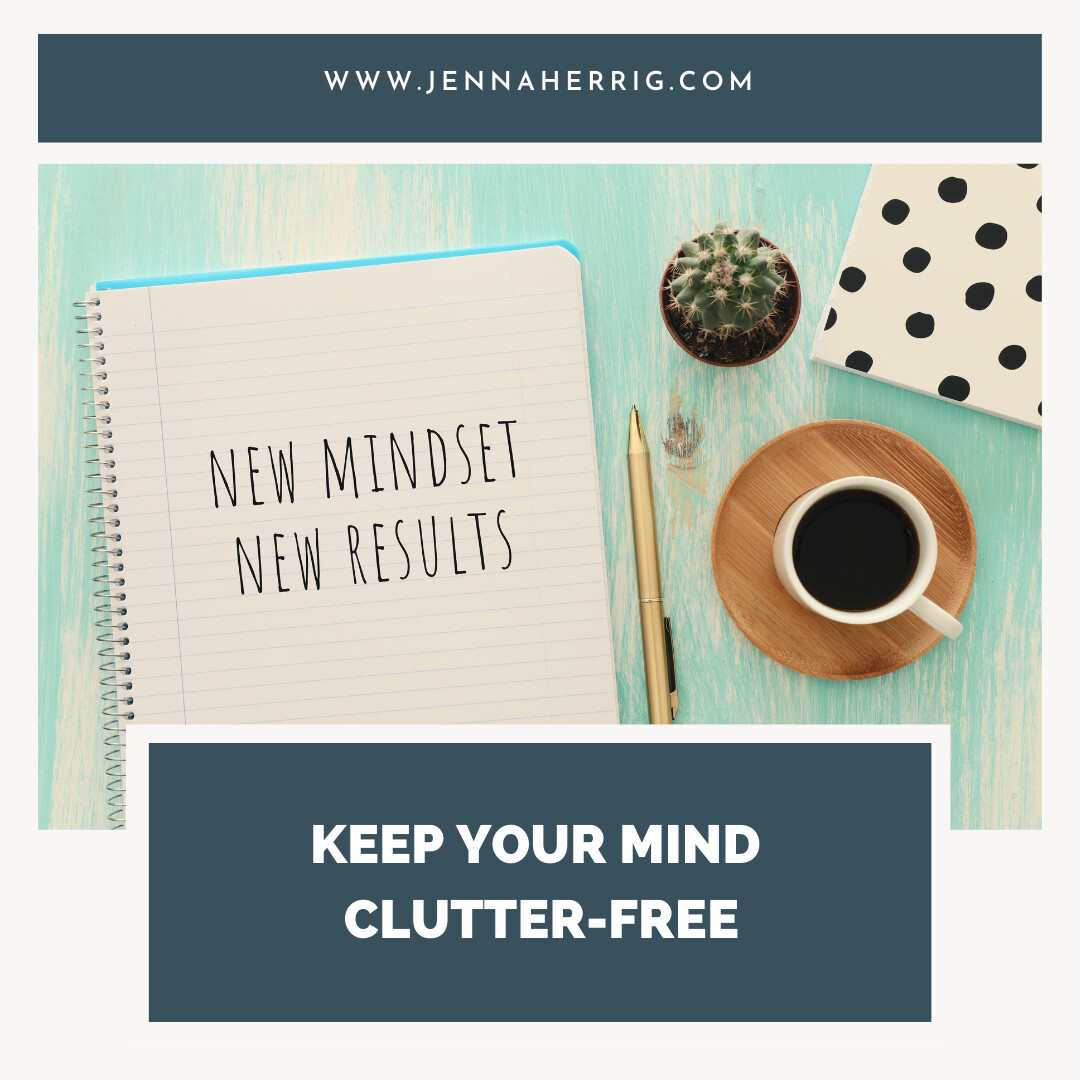 Have you ever thought to de-clutter your mind? We declutter our homes, cars, work spaces...but we don't think about cleaning up our mind. This is something I've personally been struggling with. Thoughts of trying to keep up with all my responsibilities and how I am going to get everything done just consumed my worried mind.

A cluttered mind with thoughts of worry become distracted, overwhelmed, and forgetful. Think about releasing your thoughts into your journal. Write out any thought that are troubling you. You can do this regularly with anything that is on your mind that you can't take care of in the moment.

Be kind to yourself. Remind yourself that you can only take on so much in one day. Release those thoughts onto your journal and know that you don't need to hold so tightly to them. If needed, set a reminder or an alarm on your phone for those really important dates and appointments.

Take a deep breathe today. I believe in you!
Be sure to join the
Journaling & Self-Care Ideas for Women to Ignite Their Inner Sparkle.
Inside you will have access to journaling tips, prompts, daily encouragement, self-care tips, and a community of like-minded women.