Feb 6, 2023 12:58 PM Central
Jenna Herrig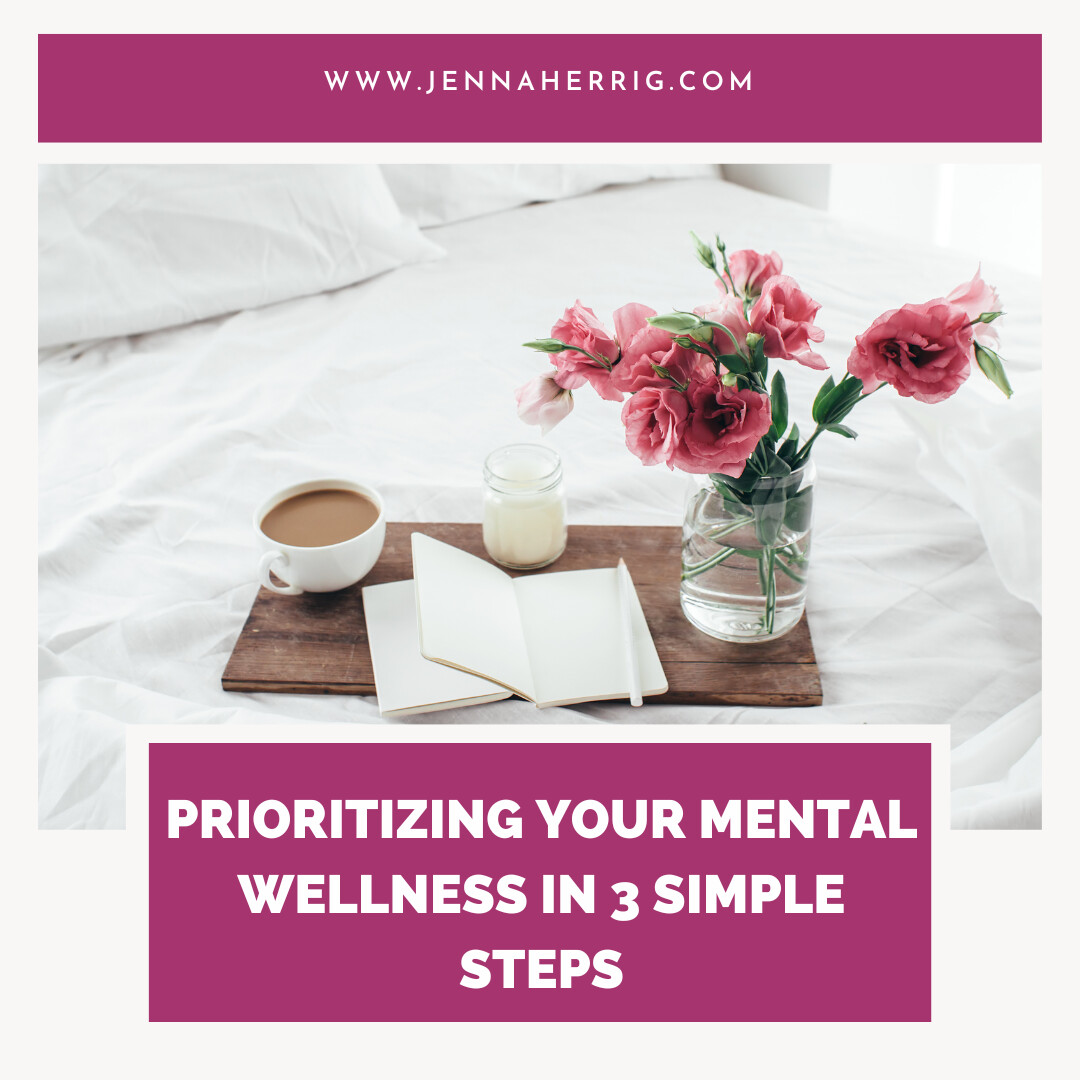 Whether you are an entrepreneur, working in corporate, a mom, dog mom, hopping between 2 to 3 jobs, or managing your home…life gets BUSY and stressful.
It's so easy to put yourself last because our to-do lists have become pages long. We try to cram so much within our day that by the time evening rolls around you fall into bed exhausted and with leaving no time for yourself.
You might not like my answer….
You must prioritize your mental wellness. That means YOU! How can you begin to make yourself a priority again? Here are 3 simple tips to help you get started.
1. Get a good night's sleep! Your evening routine and getting enough sleep is so important for waking up and feeling ready for a brand new day. Your mind will be more awake and it's easier to get up and greet the morning.

2. Move your body. What types of workouts do you enjoy? Going on walks, yoga, hiking, biking, dancing, snowshoeing…Choose 1 or 2 of your favorites and set a goal to move your body a little each day. It boosts your mood and your confidence!

3. Drink plenty of water! Water is amazing for our skin, mental clarity, flushing out toxins that the body doesn't need, even supports your joints too! Even better if you add some
Grape
or
Watermelon Edge
to your water. YUM!! The mood and motivation boost that comes from that is just awesome! You have got to try
that if you haven't yet!
What are ways you enjoy making your mental wellness a priority? If you
could
use a little extra support in your mental wellness journey, be sure to join my
free community Journaling & Self-Care Ideas for Women
.
I'd love to welcome you to the
community
!