Mar 29, 2023 01:02 PM Central
Jenna Herrig
When you only have 5 minutes for journaling, my top suggestion is to use journaling prompts. I know how it feels to be crunched for time, but yet, you still desire just a few moments to yourself with your journal. Using journaling prompts can help you release your thoughts, feelings, or experiences, and they can help you focus your writing on exploring new ideas and to continue to venture on your own emotional healing journey.
Here are a few prompts that you can use when you have only 5 minutes for journaling:
1. Right now I am feeling…
2. The best thing that happened today was..
4. If I could change one thing about today, it would be…
5. The thing that's been on my mind the most lately is…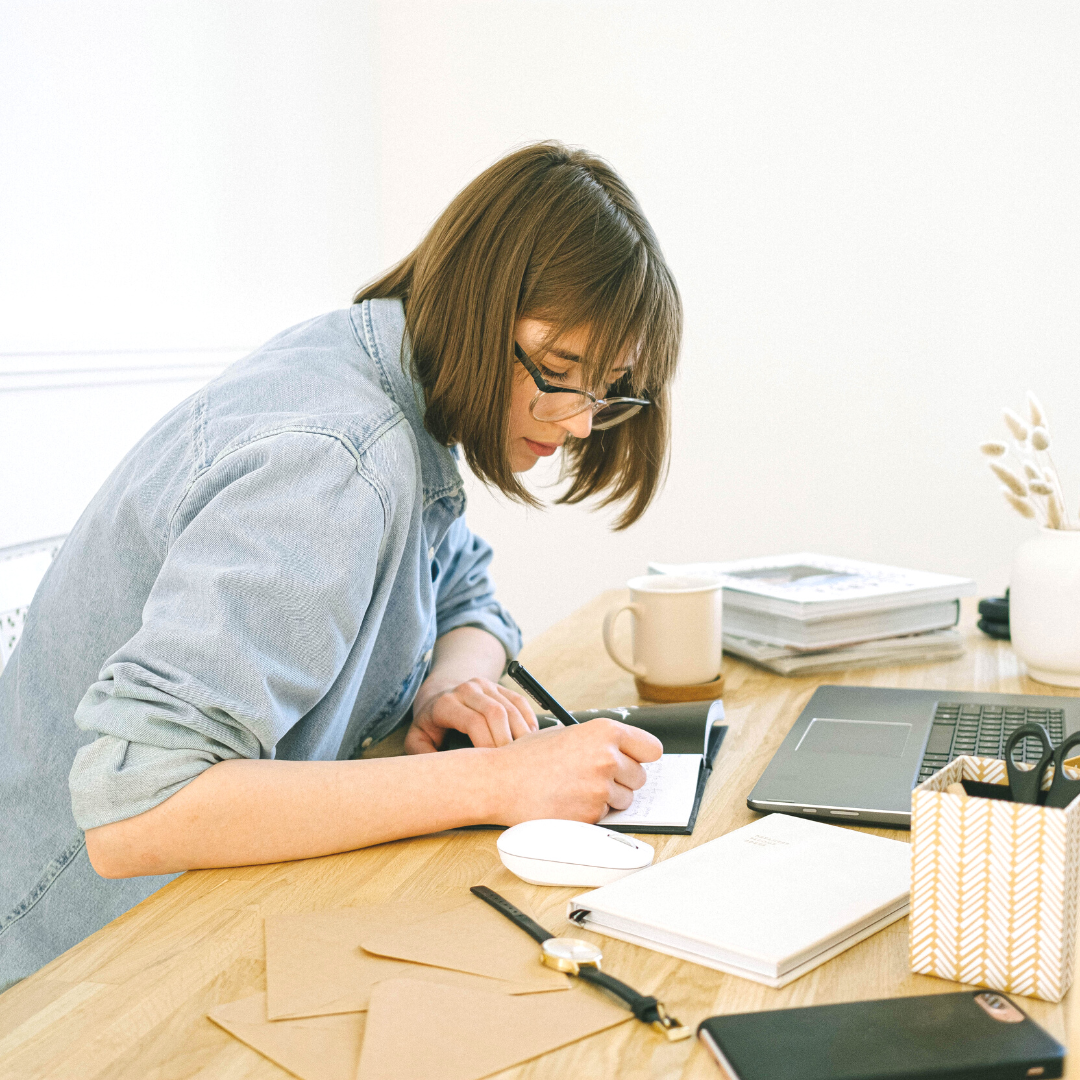 By using prompts, you can quickly jump into writing without worrying about what to write about. The prompts are a clear guide to assist you! You can set a timer for 5 minutes and write as much as you can on the prompts before the timer goes off. This way, you can still get the benefits of journaling even when you're short on time.
Are you looking to develop a consistent journaling practice using journaling prompts, to boost your creativity, and gain clarity on your goals and aspirations? Look no further than the
Joy of Journaling Membership Club!
Our membership club offers a supportive community, monthly journaling prompts, group coaching, and access to exclusive resources to help you make the most of your journaling practice. Whether you're new to journaling or a seasoned pro, our club provides a welcoming and encouraging environment to explore your thoughts and feelings, set intentions, and take actionable steps towards your goals.
Enrolling in the
Joy of Journaling Membership Club
is a fantastic investment in your personal growth and well-being. You'll gain access to a community of like-minded individuals who are all committed to self-improvement, creative expression, and personal reflection. Plus, with our monthly journaling prompts and group coaching, you'll have the guidance and support you need to make the most of your journaling practice.
So, why wait? Join the
Joy of Journaling Membership Club
today and start experiencing the benefits of a consistent journaling practice. You'll be amazed at how transformative this simple habit can be!