Feb 22, 2021 11:23 AM Central
Jenna Herrig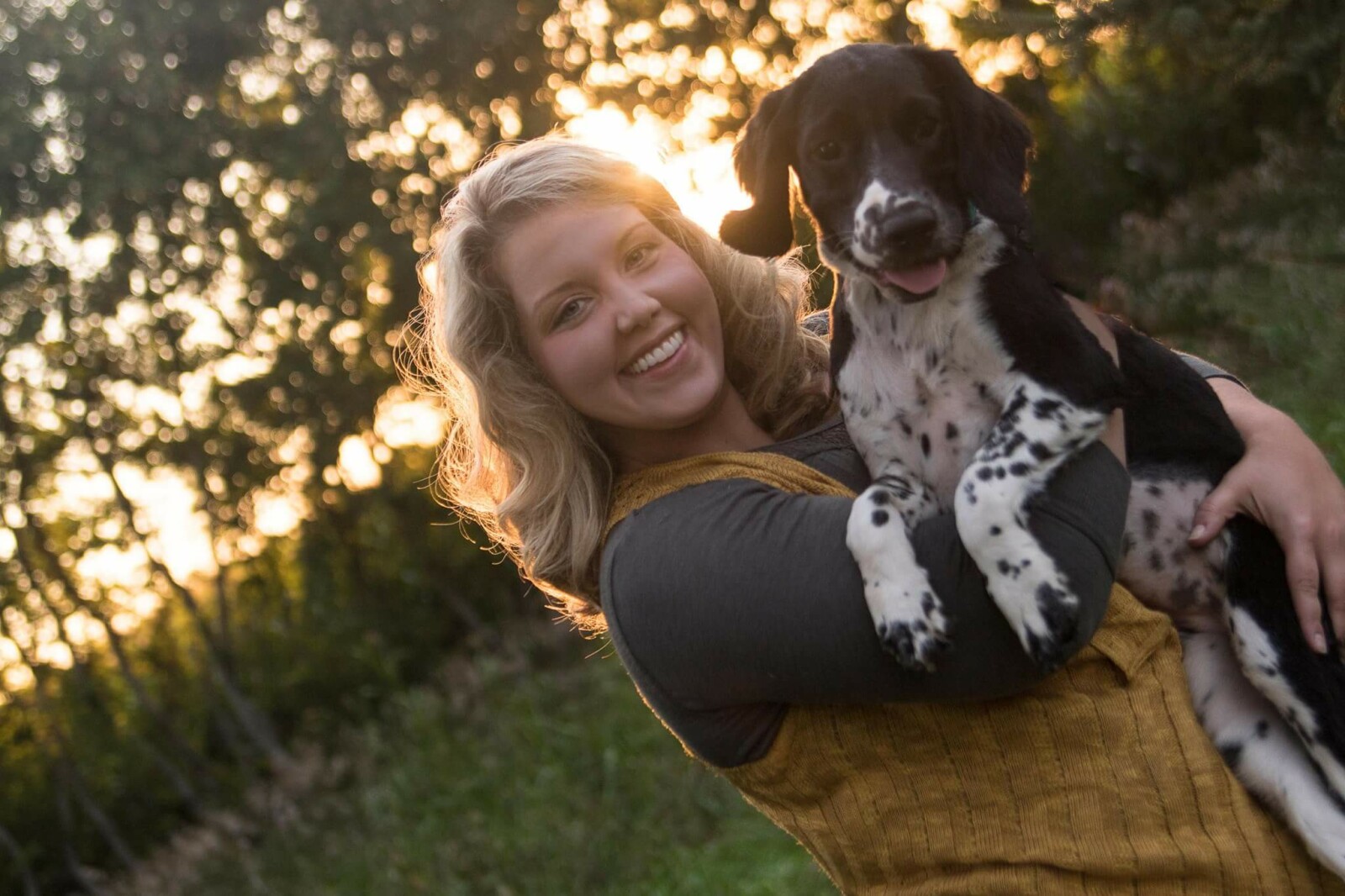 If you would have asked me 10 years ago if I would have two dogs as my kids I would have laughed and said no way. The thought of ever having an inside dog never even crossed my mind. I'm so glad God had different plans for me though.

I remember in college I had two different roommates each with a dog. The first house I rented a room from the dog was super sweet. My room was on the second floor and the girl I rented from lived on the main level with her dog. The dog would greet each of at the door was just so gentle. Never once did she jump on us or bark at us.
The second place I rented from though - that dog was a tiny little gremlin. My roommate at this place was awesome, but her dog was a little terror. There were four of us living at this house and the dog (who was a Weiner dog...so picture this small little guy) would sneak into each of our bedrooms and steal our dirty laundry.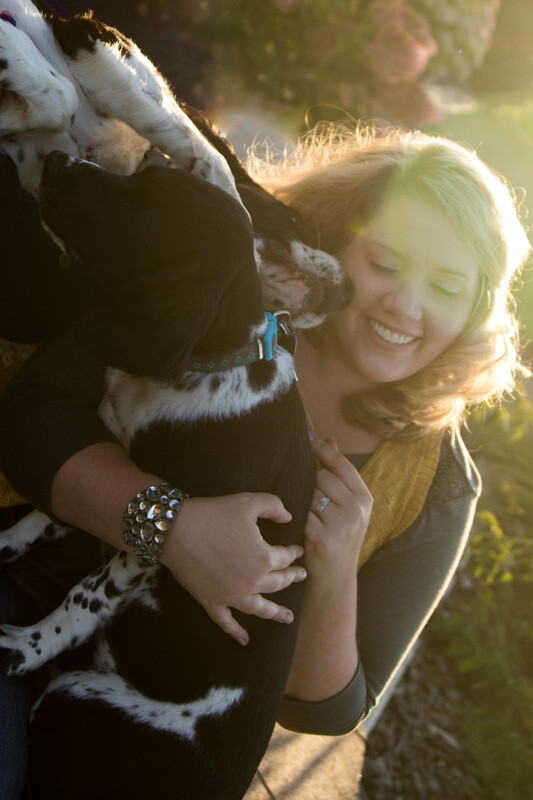 Envision this tiny dog grabbing whatever he could (usually it was our underwear) and then racing around the house with it and leaving it wherever he pleased. We were all so mad! I'm totally laughing while I'm typing this; just so you know. Thank goodness we were a house of all girls.
Fast forward a few years later and Zoey enters into my life. Our friends were moving away and they were unable take their sweet girl with them. They were heartbroken. Zoey was moved around to two or three different homes all in her first year before we were able to adopt her. People kept wanting her, but no one had the time to give her the attention that she deserved.
I remember the day Clinton brought her home. She gravitated towards me immediately and ran up to me and sat by my feet and I knew she just needed lots of love. Little did I know I needed her just as much. She was so sad and confused those first few nights. Her first night with us she paced our living room just crying. I had no clue what to do - I took her outside, gave her a treat, gave her belly rubs. I told her it was time for bed and she knew to go right into the bedroom. I had an adorable dog bed all set up for her...but she hopped right on up on the bed and gave me the saddest look I don't think I will ever forget.
I'm a major softy and I snuggled with her for a bit and told her, 'Okay, but just for tonight.' If you are a pet parent you totally know that she slept in our bed every night since then. We now have a raised dog bed for her at the foot of our bed and she loves it!
The thing I wasn't prepared for as a Dog Mommy was falling absolutely in love with Zoey. She became my little chick, and I was her mother hen, and she followed me everywhere. We became walking buddies, we played with her favorite toys, and I discovered she loves peanut butter just as much as me. I soon learned that she would be so healing for my heart.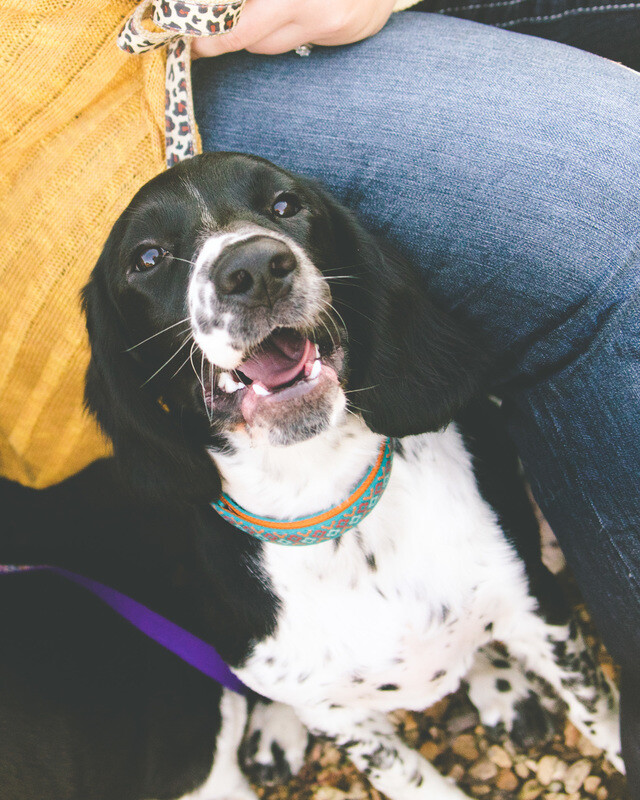 Our infertility journey knocked me down so badly. I couldn't leave my bed and the thought of leaving our home turned me into a nervous, emotional mess. Zoey knew I was hurting. She always stuck close by me, but this time it was different. It was like she was stuck to me like glue now. Zoey was so patient with me and would lay extra close to me while I cried or just silently laid there.
Six months after hearing our sad news of not being able to conceive a child naturally we adopted Lily. She too was very healing for both Clinton and me. We brought her home at 8 weeks. She depended on me for everything and I think God knew I needed a little furball to care for. Zoey wasn't too thrilled about Lily at first - but now they are the best of friends.
Life as a dog mommy is one I never thought was for me, but I am so glad God thought differently. Somedays there are nose prints on the windows, or a muddy paw print here and there, or a dead bird snuck into the house (yeah, that happened); but my two girls have showed me what it is like to be unconditionally loved. Not only do I care for them, but they care for me too.
If you've been feeling left out, worrying over everyday stresses or just feeling bogged down by the struggles of infertility I'd love to welcome you to my free group:
Authentic & Radiant Women Living Their Best Life
. We are women from all over the world who have come together to provide hope, support and encouragement for one another. This might just be the place for you too. Hop in
here
and we will give yah a big welcome!