Oct 4, 2021 12:41 PM Central
Jenna Herrig
I know that mornings can be a bit of a whirlwind, you hop out of bed to hurry and get ready, you maybe grab breakfast, and you arrive at work right on time only to feel like you could crawl back into bed. When you are intentional with your morning and create a routine that eases you into the day you are that much more focused and confident for the day ahead. Your morning routine should be a time that is precious to you, something that you look forward to, and it might just mean you have to wake up a few minutes earlier. I promise it'll be worth it though.


I first heard about a morning routine from an online business training. It was during a time where I truly felt my lowest and I just felt like I was going through the motions of my day to appear like everything was fine. When I was listening to the speaker, I remember thinking that I could have a morning routine. It sounded so simple and it could be something that was just mine and that I could look forward to. That moment was 7 years ago and I am so thankful for that speaker and how she shared about a morning routine with me because it was one of the first steps for me on my emotional healing journey.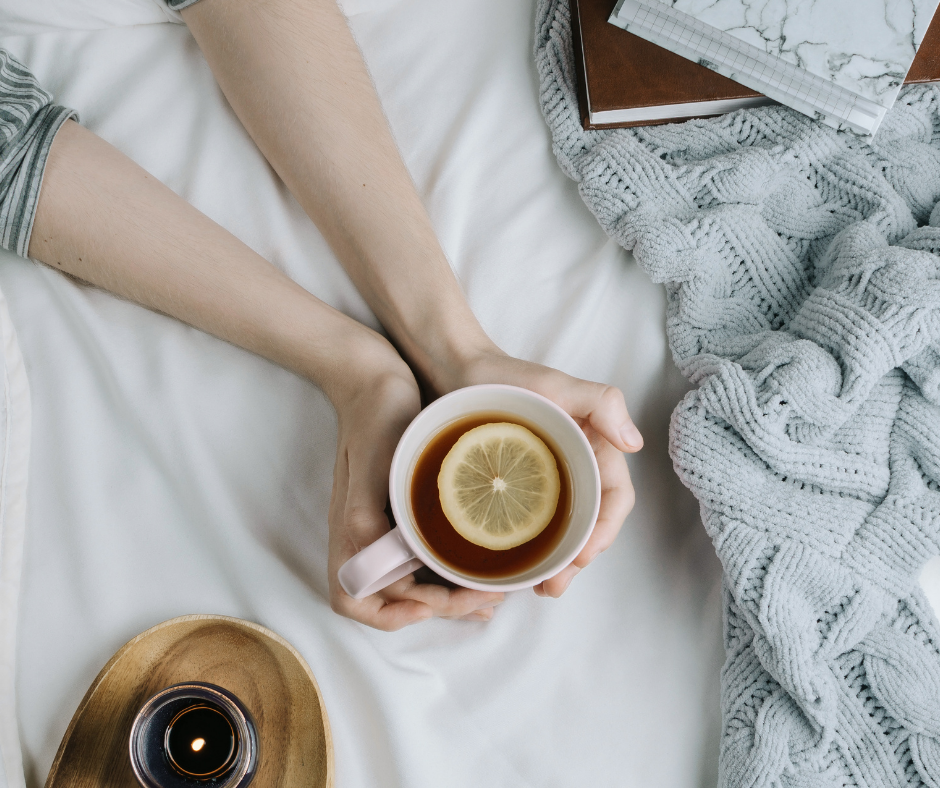 For me, I like to begin my day by doing a mini yoga session of 10 to 15 minutes. It feels so good to stretch first thing in the morning and to gently wake up my whole body. I then turn on my tea kettle to boil some water for that first glorious cup of Earl Grey Tea. While the water is warming up I go through my skincare routine of using a cleanser, toner, serum, and moisturizer with essential oils. I grab my cup of tea and head to my living room where I begin my Morning Routine. This is a very precious moment for me. This is where I read my Bible, journal, pray and speak my affirmations with intention for the day. I share all of my Morning Routine secrets in my
Joy of Journaling program
and walk you through a step-by-step plan on how to create your very own Morning Routine. I'll let you in on one secret though - you can totally have a have this routine in the evening too.
The point of a morning routine is to make it your own. Journal out how you would like to begin your morning - just make sure you are being realistic. I totally would love to wake up in Paris in an apartment that has a wide balcony that looks out onto the Eiffel Tower, I would sip my tea and journal my thoughts, and there would be French music playing in the background (naturally)... Well, that sounds lovely but I live in Minnesota and I have to work with what I have.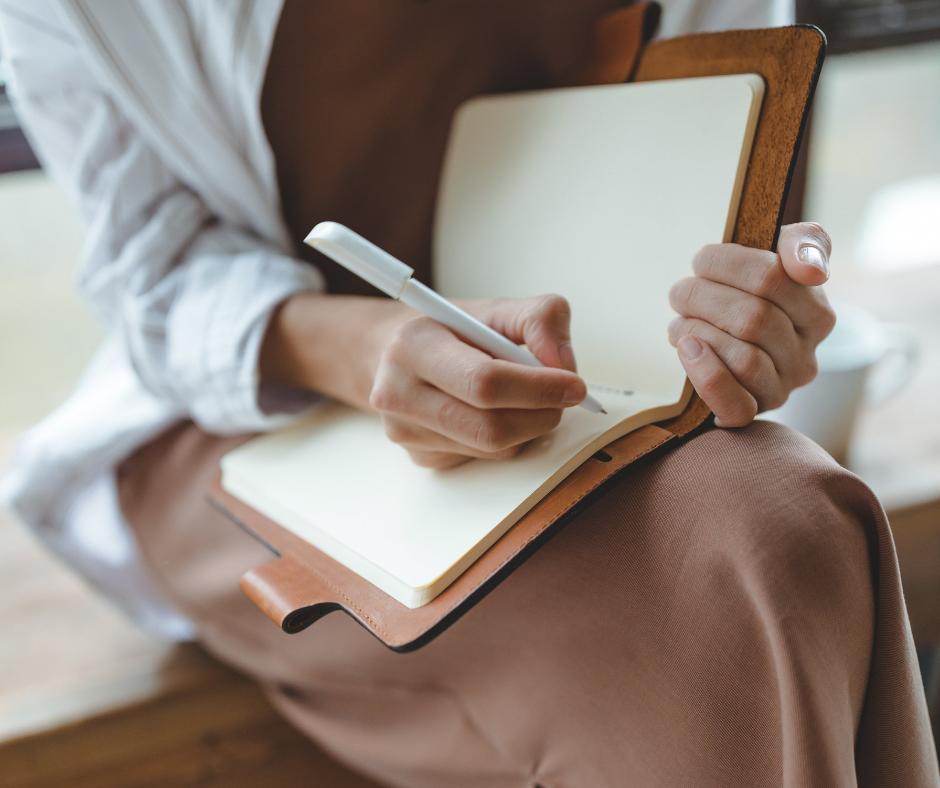 Take some time today to journal your thoughts about a morning routine. How would you like to begin your day? Would you like to sit in your living room with a cup of coffee in silence? How about reading a personal development book or listening to a podcast? What are steps you can do to make your morning routine a reality for you?
If you need more ideas or you would just like to spend more time discovering how a morning routine (or any routine) could be beneficial for you, then hop on over to my
free online community Journaling & Self-Care Ideas for Women
. It's a community of women just like you and me - we are learning to release our daily worries, live more heart-centered and intentionally, and to embrace the things that bring us joy. We'd love to welcome you!