02/01/2022 05:00 AM Central
Jenna Herrig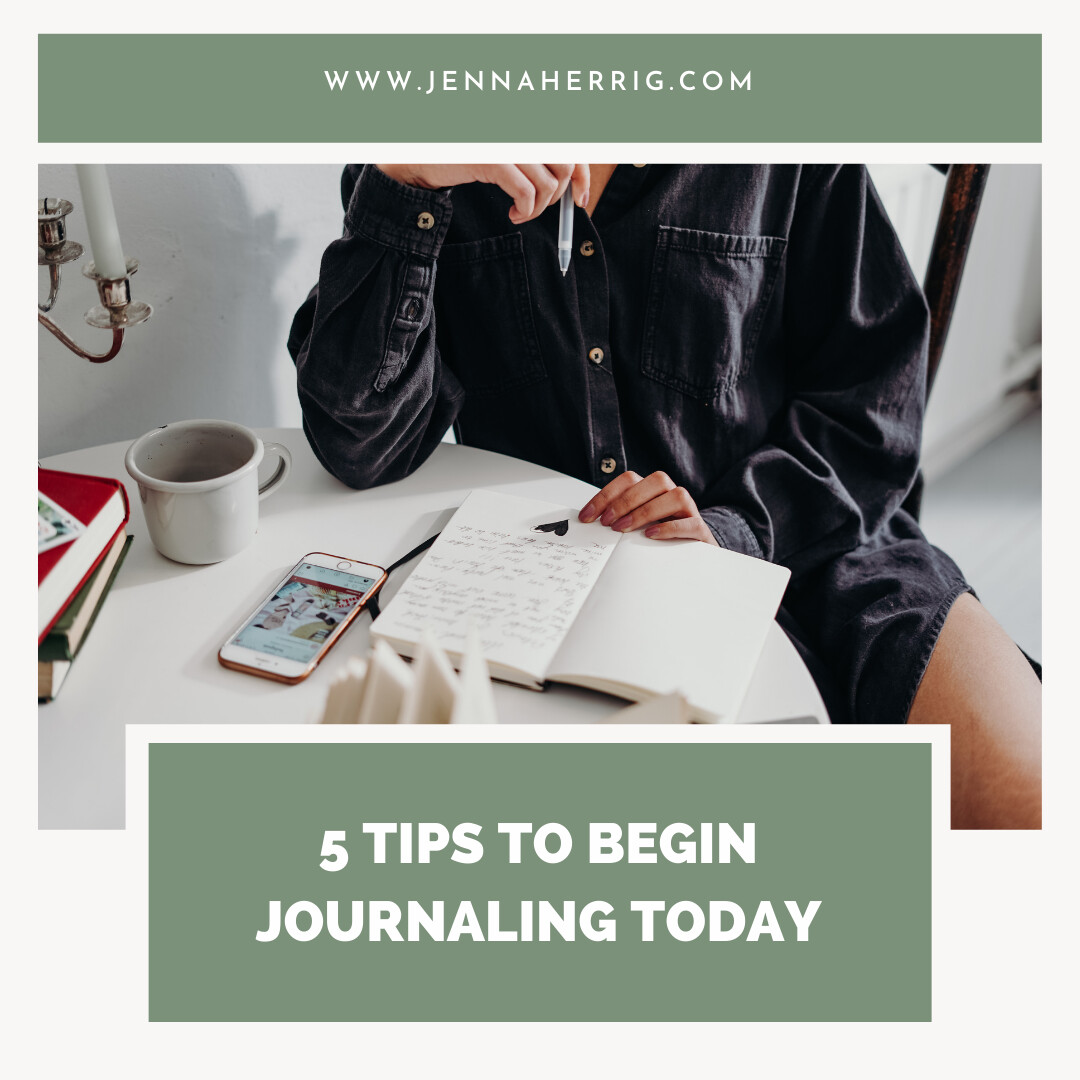 Are you new to journaling or been curious to give it a try? Journaling is a beautiful practice to bring into your personal growth journey. It helps to reduce stress and worry, boosts positivity, and helps you feel focused and clear-minded.

I began journaling soon after my husband and I found out the devastating news (in 2015) that we would not be able to naturally conceive our own child. I was so full of sorrow and struggled to leave my bed, but I knew deep down I needed to care for my overall well-being. Thankfully I learned from a friend and business mentor the value in creating a morning routine and how to begin keeping a gratitude journal.
Gratitude journaling and having a consistent morning routine were such a beautiful part of my emotional healing journey. If you are brand new to journaling you are in for a real treat!
Here are 5 tips that you can easily begin to incorporate into your daily routine:
1. Set a time when you will journal. Would you like to journal in the mornings, on your lunch break, in the evenings? Pick a time and try it out for a few days to see if that time is best for you.
2. Find a journal that you absolutely love. You will be more likely to keep your consistent journaling routine when you have a journal that is beautiful and special to you. I have a couple favorites that you can
check out here
.
3. Begin with gratitude journaling. Gratitude journaling is a simple way to journal, yet it is so impactful. Write out 3-5 things that you are most grateful for in the moment. Challenge yourself to think of 3-5 different things each day. When that becomes a habit, take a step further and ask yourself, 'why are these 3-5 things important to me.' Gratitude journaling helps with self-awareness - you will be so aware of all the beautiful blessings happening in you and all around you. You can grab my Gratitude Journal
here
if you'd like.
4. Get comfy! Find a cozy spot in your home or set up a little corner in your bedroom or living room that is just for your journaling practice. Bring in any comforts that you would enjoy - fluffy blankets, soft lighting, music, diffuser and essential oils, fun pens or markers, whatever you would like. Make it your own space and have fun with it.
5. Commit to journaling for at least 30 days. Just a few minutes every day of journaling will add so much value to your life. If you need a little extra help with getting started, be sure to download your free copy of the
Journaling Routine Starter Kit
. This will guide you on how to set up your routine that's best for you, 5 prompts to get you started, my 3 minute secret, plus a few extras. You can download that
here
. Enjoy!