Mar 10, 2022 01:07 PM Central
Jenna Herrig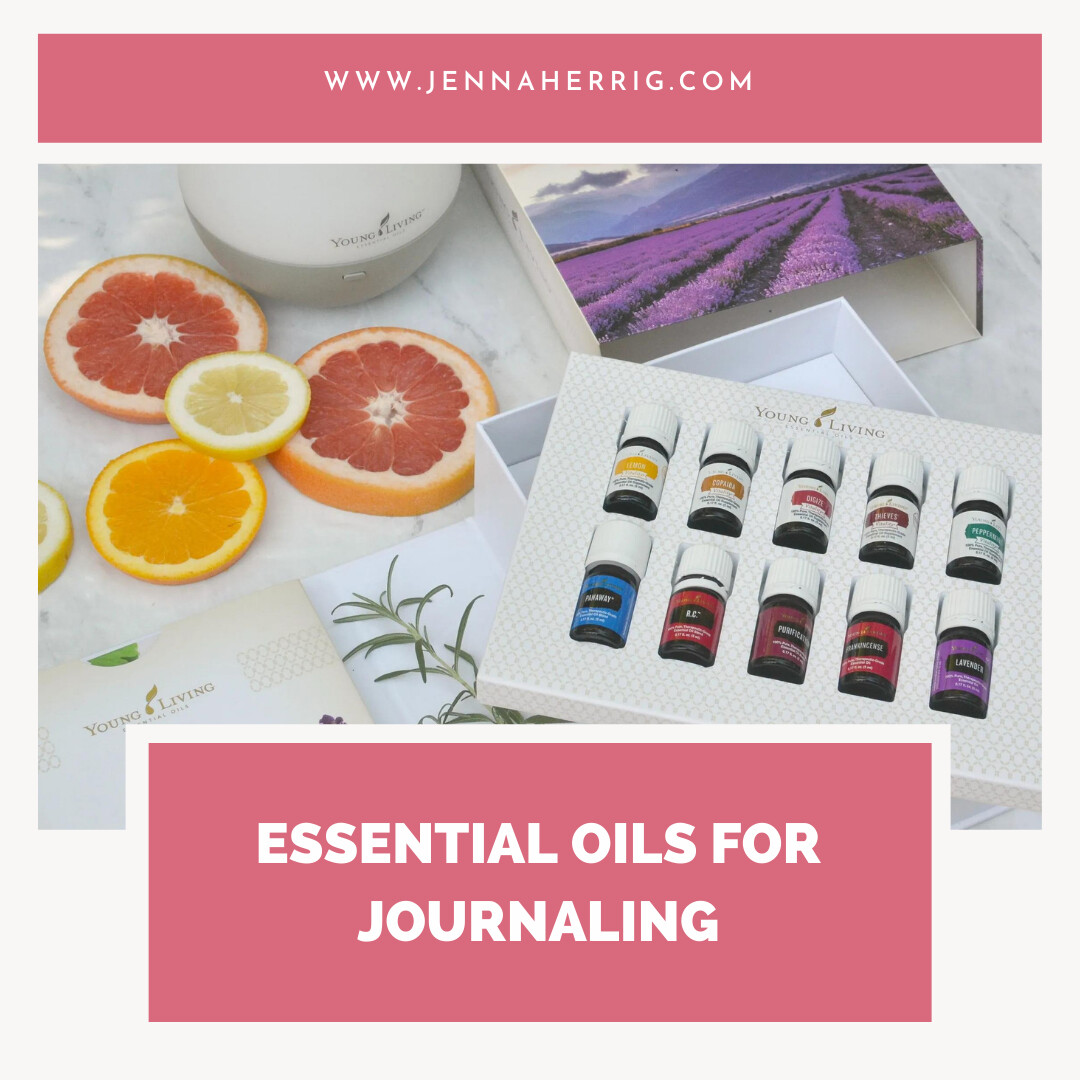 Have you found somedays can be a real struggle to sit down and focus on your journaling? You sit there staring at your journal page and you just don't know how to organize your thoughts, or know how to focus on what you'd like release onto those pages. You, my friend, are not alone.
Focusing on journaling when you are feeling overwhelmed, confused, or just plain busy is a struggle for a lot of women. This is why I have found bringing in aromatherapy to your journaling session can be a huge success!
Essential Oils can support your mood, focus, emotions and overall well-being. When you bring oils into your journaling session you'll have so much more clarity as you write. They can help with creativity, releasing stress or worry, being more aware of the things you are grateful for, and they can even help with big emotions like forgiveness or anger.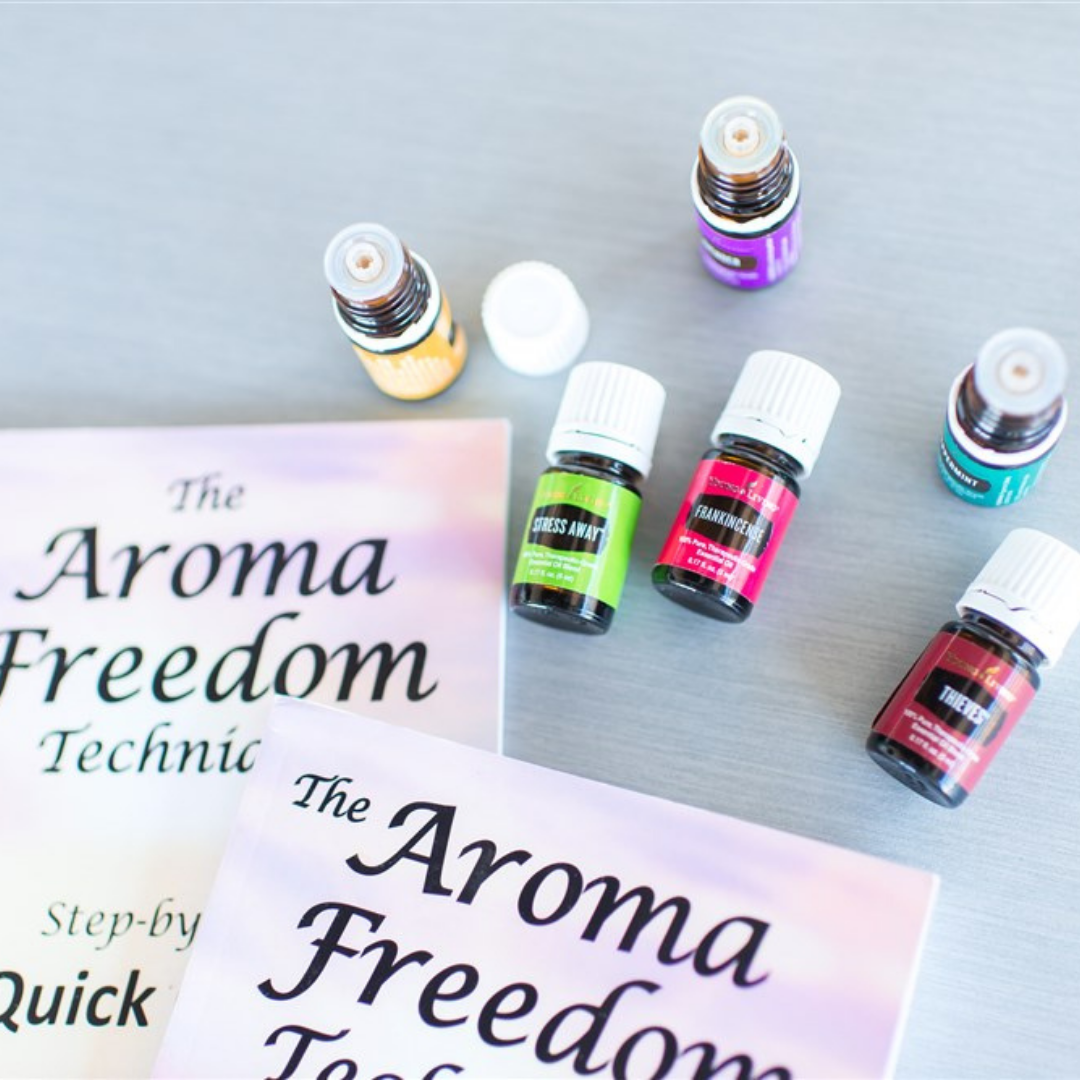 Here's a few of my favorites and how they can help you with your journaling practice:
Peace & Calming
- helps to create a tranquil atmosphere for you. Perfect for when you are feeling the heaviness of worry or self-doubt.
Inner Child
- encourages you to reconnect with your inner child. This is an oil we use in
Aroma Freedom Sessions
. It helps support you as you discover the things that let your inner self sparkle.
Envision
- my favorite oil to help with creativity and to get ideas flowing. This oil stimulates feelings of intuitive creativity and resourcefulness. It encourages renewed faith in visualizing your future and awakening your inner drive for what lights you up.
Gratitude
- promotes feelings of gratitude, thankfulness, and appreciation. Opens up your self-awareness so you can be more aware of all the little blessings happening in and around you as you write in your
gratitude journal
.
Sacred Frankincense
- a very grounding and woodsy oil that enhances your meditation, prayer, journaling and yoga practices. Great to apply to your wrists, temples or even over your heart.
Clarity
- helps you to feel more focused and full of clarity on situations you may stuck or frustrated with. Great for clearing your mind of any unwanted distractions and encourages concentration.
Joy
- my absolute favorite for keeping my heart uplifted. This is a great oil if you are needing some extra self-love and TLC for yourself. It was the oil I used when I was struggling with grief during our infertility journey. Place a drop over your heart or on your wrists and deeply breathe this oil in before your journaling session.
The Divine Destiny Collection
- This is a set of three oils that are wonderful to pair with your personal growth journey as your journal, pray, and even use affirmations. The three oils are to help you heighten your spiritual awareness and empower your inner self by blocking out distractions, words, and negative thoughts that keep you from discovering God's truth about you. You are so special and so loved by a mighty God!
If using essential oils with your journaling routine is something you'd like to learn more about, I'd love to invite you to my free online community
Journaling & Self-Care Ideas for Women to Ignite Their Inner Sparkle
. We are a group of women from all over the world who have come together to learn about journaling, personal growth ideas, how to care and nurture for ourselves so we can show up for a loved ones from a heart-centered place.
We'd love to welcome you
if you are not yet a part of the community yet.