Nov 10, 2021 11:12 AM Central
Jenna Herrig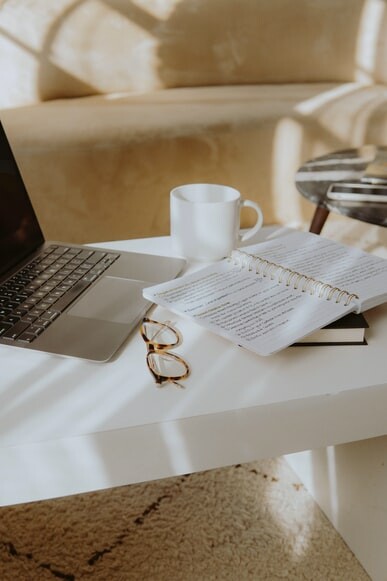 You've heard it before - we all have the same 24 hours in a day; but it's what we do with those 24 hours that matters. Creating time for something really comes down to asking yourself whether or not it is a priority for you.

When setting up your Soul Care routine decided whether or not you'd like to have this time for yourself in the morning, afternoon or evening. When is a time where you will have a few moments to yourself to dedicate time for devotion, prayer and focusing on your personal growth? For some, rising early in the morning before anyone else is how they like to begin the day. One of my favorite quotes from the book The 5am Club is ' Own your morning, elevate your life.' There is truth to that - when you begin your day with intention, you will feel so much more focused and calm throughout your day.

Others enjoy having their quiet moment during the afternoon or in the evening right before bed. Having an evening routine is a great way to unwind at the end of the day and you'll soon notice you'll be sleeping so much better too.
Once you have figured out when you would like your Soul Care Routine to be then choose how long you would like it to be. Your routine can be 10, 30, or 60 minutes long or more. It is really up to you and how you would like to fill those minutes.
If you are still thinking you don't have time for a Soul Care Routine then I want you to think about something for a moment. If you aren't prioritizing a time that is just for you and your emotional and mental self-care, then are you even making yourself a priority? I had to ask myself that question at one time and the answer was honestly no. I wasn't caring for myself the way that I deserved. At the end of the day I was exhausted and burnt out because I was running around taking care of everything and everyone else that I just didn't have the energy to care of my physical or emotional well-being.
It's wonderful to love and serve others, but it's super hard when we are serving from an empty vessel. You need to fill yourself up with what you need too. You are worthy of those precious moments to yourself - to drink your coffee, to read your Bible, to listen to a podcast, to meditate - whatever it is that you need and how you choose to fill your Soul Care Routine with.
If you have been needing some extra encouragement in your personal growth journey, you may just want to look into my
Bloom from the Inside program
. This program was designed to help you uncover the authentic woman that you have been created to be. You'll receive 5 weeks of journal prompts to aid you in self-discovery and to help you really dig deeper into who you are and what you desire for yourself, a step by step guide on creating your Soul Care Routine that fits your personality and time, breakthrough sessions to get unstuck and focused on where you would like to be going, and so much more. Take a look
HERE
to see if it would be a good fit for you, and if not - that's totally okay too.